Saving 'New' Lives in Jakarta
Sumirah,* is a clown beggar, wandering the streets of Jakarta, 8- month old baby in her arms, begging commuters for some small change to help her small family. What they may not have seen, thanks to her costume, was that she was six months pregnant and still working in the harsh conditions of the streets to provide for her child, as her second husband was in jail on drug charges.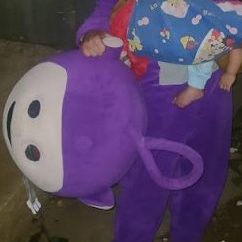 In early June, on her way back from the local market, Sumirah suddenly stopped in her tracks as her water broke. She knew that she needed help but did not know what to do. She hurriedly went back home. One of her neighbors, who is a ChildSafe agent, just happened to pass by to check in on her and realized her situation. When her neighbor realized what had happened, they called another neighbor and rapidly took Sumirah to the nearest midwife. Sumirah's baby was entrusted to the neighbor's family while she was away. 
Sumirah was checked as soon as she arrived at the midwife. She was losing a lot of blood, in pain and felt very weak. Thankfully the fetus was in good condition because of the prompt action by her neighbor. The ChildSafe Agent then called a Teman Baik social worker to accompany Sumirah throughout her labor and delivery. The baby was born healthy and safe. 
However, another issue came up when they found out that Sumirah's national ID card only allowed for her to get free treatment within her respective province. With the mother and child's lives on the line, Yayasan Teman Baik covered the medical expenses to ensure the survival of mother and child. Sumirah was well enough to go back home the following day. 
Many such marginalized families in Indonesia have their poverty compounded by lack of registration and the country's confusing bureaucracy, which blocks them from benefiting from public services. Yayasan Teman Baik will be working with Sumirah to process and obtain birth certificates for both her children, as well as help her retrieve other legal documents to process her children's birth certificates. After which, Teman Baik will work with Sumirah and her small family to figure out what is the best situation for her and her kids moving forward, to ensure they have a better future.
*Name changed for privacy