ChildSafe Agents – The Right Support At The Right Time
We're going to put the focus onto some of the recent work of our #everydayheroes in Thailand in these next couple of posts. We'll show how integration between our teams and ChildSafe Agents helps ensure the protection of children, and how close collaboration with authorities enhances that protection, all leading to the best possible outcomes for those who matter most – the children and families we work with!
A Family In Need
Let's start with Bo and Nana*, who are a young couple with four children. They live as beggars in Bangkok, the second generation of their Cambodian family to do so. Begging is seen as a good way to make money by those involved, however it is one that carries many risks, particularly if you get caught. Nana was the main source of income for the family, however she was arrested and sent to a government shelter to await deportation to Cambodia. Bo turned to the only support he felt safe to access – he informed the ChildSafe hotline about his wife's arrest. He asked for their help as he felt overwhelmed to be sole caregiver for the four children.
Friends Thailand Peuan Peuan team intervened, and provided him with the support needed.
An Injured Child
To ease the situation for them, Bo asked his eight-year-old son, Noot*, to go to and stay with his grandmother. On the way there by bicycle, Noot stopped at a convenience store to buy some candy. Unfortunately, it's risky for young children to be out on their own on busy roads, and setting off again he was struck by a car, suffering a broken leg. The driver who hit him called an ambulance – he believed his insurance would cover the medical bill.
The ambulance brought Noot to a private hospital. After an initial check and examination, they estimated his treatment would cost 100,000 THB (almost $3000). However, as Noot was undocumented, like many migrant children and their families, he had no official papers recording his status so this cost could not be covered by the drivers insurance.
Meanwhile, Bo, had called the grandmother. Realizing his son was not yet with her, he set out to look for him.
On the way he heard that his son had been taken to hospital. A friend then drove him to the hospital where he was informed of the cost of the treatment.
In a real panic, Bo called the Friends ChildSafe hotline again to explain the situation.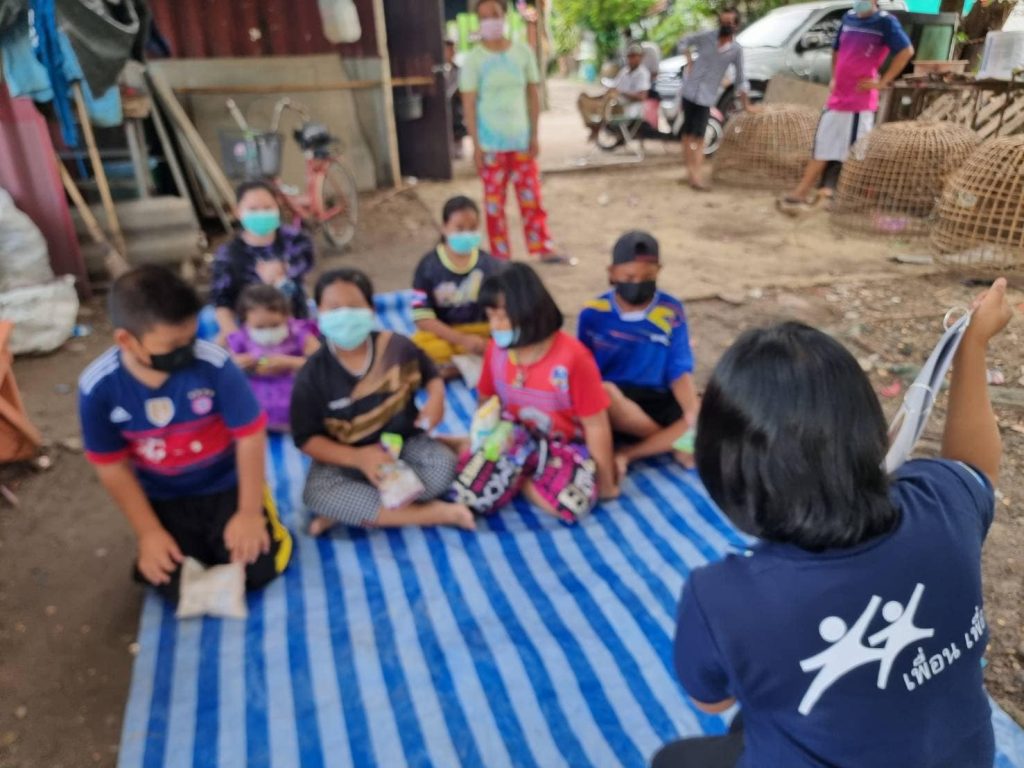 An Agent Takes Action
As it was late in the evening, the Friends team called a ChildSafe agent living nearby. Agents are trained community members, active in their community in both child protection and community support roles. The agent coordinated the transfer of Noot to a government hospital where treatment costs were much cheaper.
Once there, the Friends team covered those costs, organized food for Noot and his dad, plus transport to get them back home. They also assured the family that they would follow up with the overall family situation in the coming days.
So ended a long day for the #everydayheroes in our social work team and the ChildSafe Agent. Once everything was sorted out and the family were safe, they finished working at midnight!