Protecting Sheltered Lives
'Protecting sheltered lives' may at first glance seem a strange, even contradictory statement. However, the 'sheltered lives' we refer to are young people who are placed into the protection of government run shelters in Thailand for a variety of reasons (such as risk of abuse). There are currently over 100 such centers in the country. Some are designated welfare centers, others provide emergency support.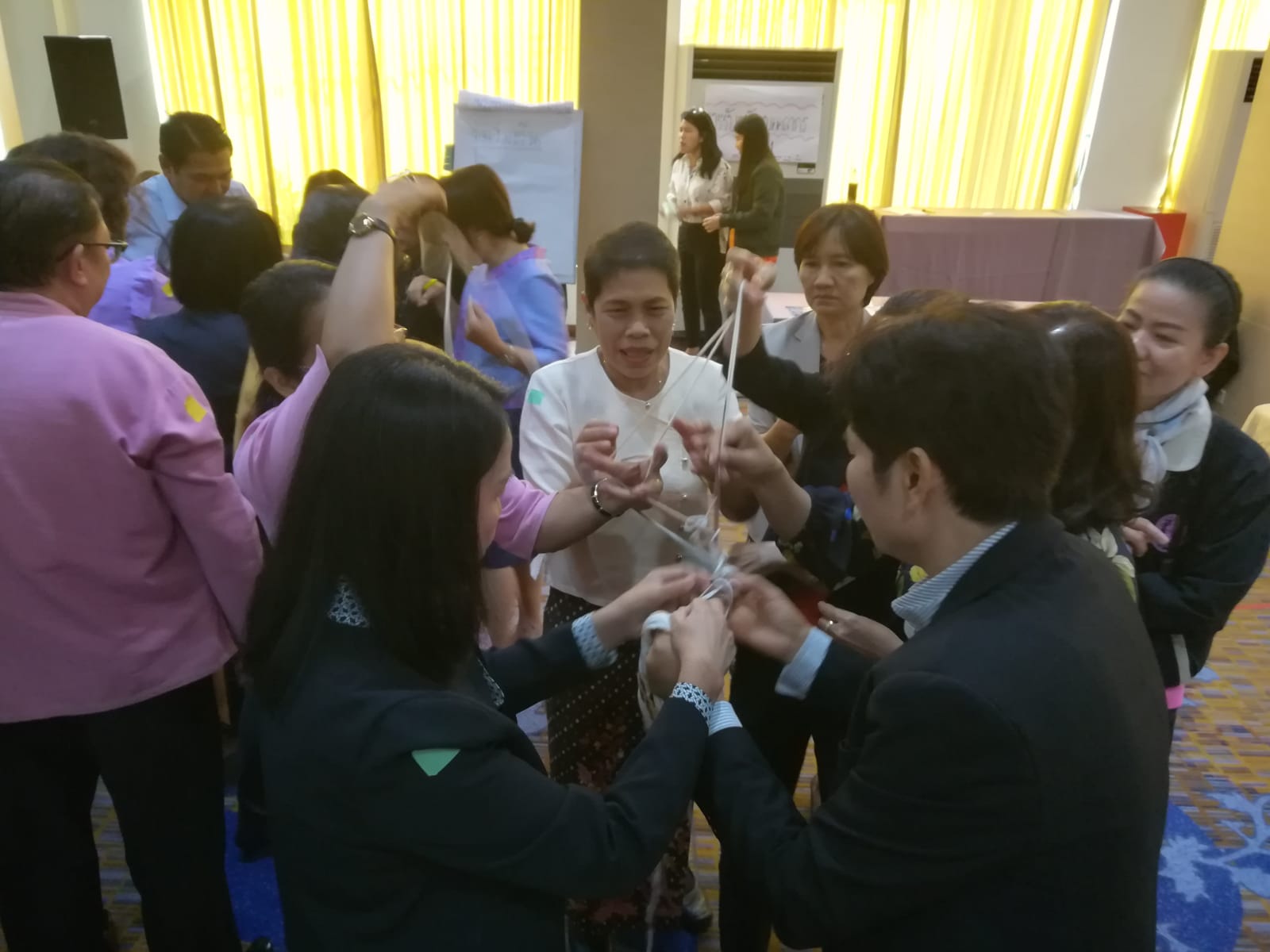 A Punishing Concern
Six years ago Friends-International's program in Thailand, Peuan Peuan, met with the Royal Thai Government (RTG). Together with UNICEF they found that the use of corporal punishment as a form of discipline was an issue for both social welfare and juvenile justice facilities in Thailand. The RTG took steps to change this. It wanted to increase alternative methods of positive discipline within centers. At the same time the RTG also sought to strengthen internal child protection and reporting / reaction procedures in their shelters.
Recommended by UNICEF, Peuan Peuan became the only NGO to work alongside the Ministry of Social Development & Human Security and shelter staff. Together we would draft and implement best practice child protection policies and safeguarding systems for the shelters.
A Plan and a Process
First steps were to identify the gaps. As a child-rights and protection centered organization, we could compare existing government standards with our standards (based on the United Nations Convention on the Rights of the Child). We then sat down with management staff from the Department of Children and Youth to create a manual of standards.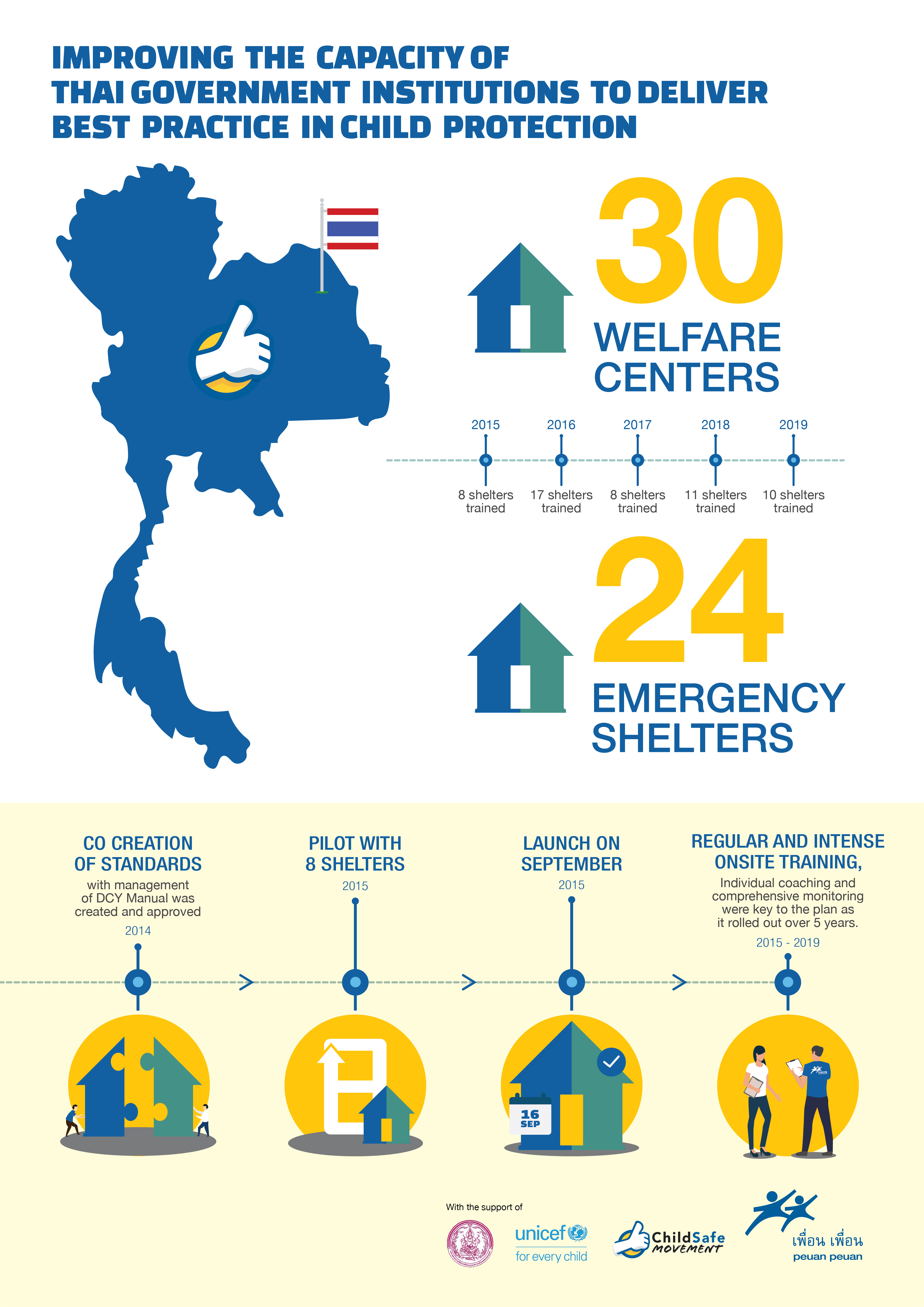 Once approved, we undertook a pilot project with eight shelters which launched in 2015, implemented by Peuan Peuan and the ChildSafe Thailand team. Following the success of the pilot, the project rolled out for a total of five years. This included intense and regular onsite training, appropriate individual coaching for staff, and frequent monitoring visits to assess progress.
Protection Results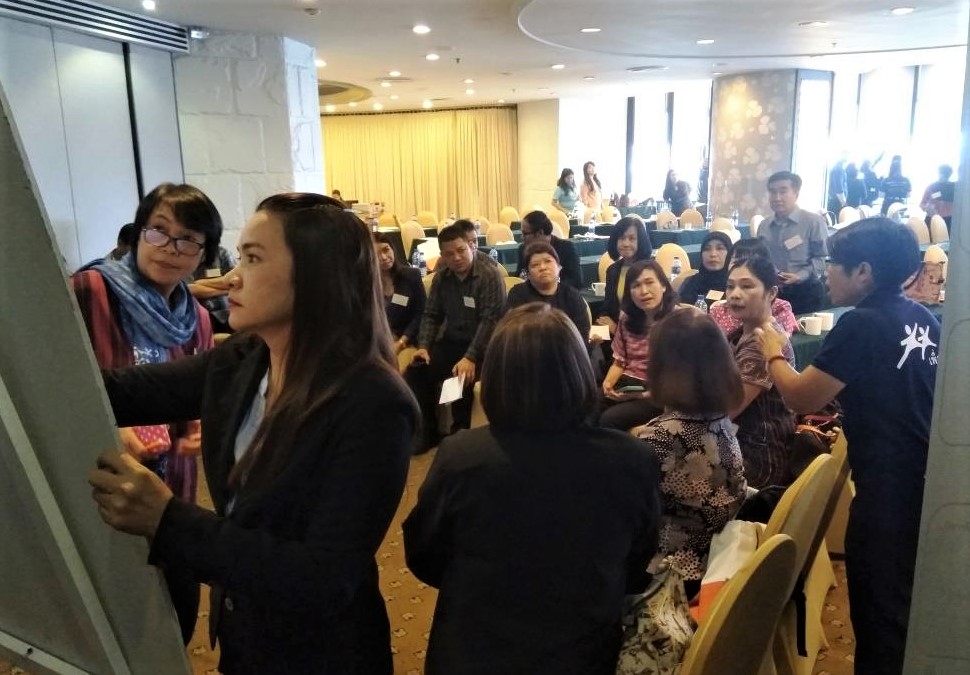 So, what about results? Five years of protecting sheltered lives brought significant, and sustainable impact.
This included –
54 shelters trained
All long term government-run residential shelters now have safeguarding systems
31 % of government-run emergency shelters now have safeguarding systems
533 government staff have received training in child protection
168 Child Protection Officers selected by the project received training and coaching
In total, 5,252 children benefited from the project, and a truly sustainable impact has been made.
We've also changed how things are done for the better. Important changes in Child Protection Policy brought about by the project form an essential part of the standards of the Department of Children and Youth – protecting sheltered lives is now very much part of the RTG strategy!