Empower an individual, empower a generation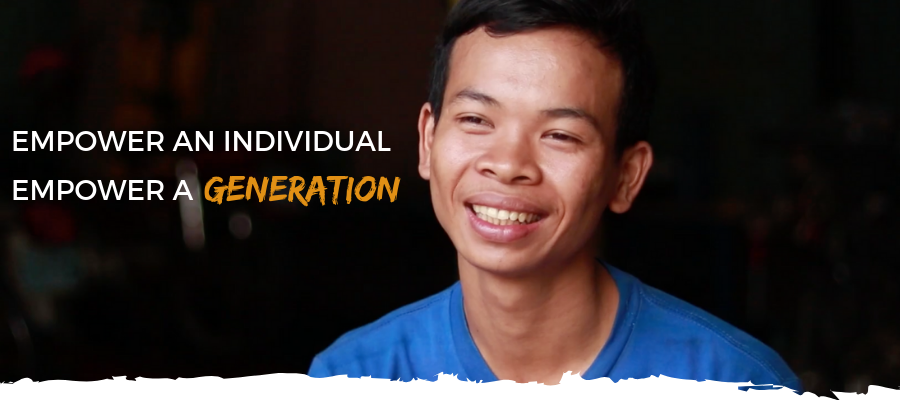 My name is Bo Vibol and I am twenty-three years old. I now work as a motorbike mechanics teacher's assistant in Friends' vocational training program, but I used to be a scavenger on the streets of Phnom Penh.
Although life as a scavenger was unstable, I didn't have many other options. I never finished school, I didn't know how to read or write, and I didn't have any technical skills that would be useful for potential employers. Even if I didn't want to scavenge, it was a way to support myself and my family.
One day, I heard about Friends' services from some other kids who were enrolled in their remedial lessons. I wanted to learn too so I decided to go see if they could help me –– and I'm so glad I did!
First, they offered me two years of remedial classes to make up for the education I missed. Once I completed the remedial courses, Friends supported me to enroll in a public high school. After graduation, I wanted to gain technical skills so that I could find a good job. I returned to Friends and they helped me sign up for their mechanics vocational training. After finishing the program, Friends supported me even further, helping me to secure an internship in a moto repair shop. This was a great opportunity to apply the skills I learned in class!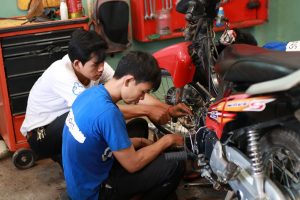 "I'm so proud of myself. Now that I have these skills I can share what I know with younger generations."
After my internship, Friends asked if I would like to return as a mechanics teacher's assistant for new students –– and I said YES! I'm so proud of the skills I have today, and I'm excited to share my knowledge and support younger generations. In the future, I hope to open my own bike repair shop. I originally chose to study mechanics because my town does not have any repair shops, and with my new skills I think this could be a great business opportunity!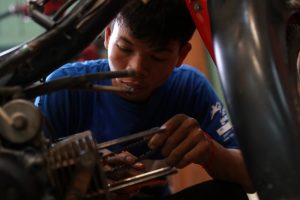 If I could give one piece of advice to younger students, I would tell them to set their goals clearly and work toward what they really want. Friends helps them to do exactly that!
Together, we can empower even more young people like Vibol. Support our holiday campaign here!