Win4Youth Team At Friends. Impressions Part One, Vani & Dai.
Adecco Win4Youth offices across the globe are fundraising for chosen organizations through their Win4Youth cycle challenge. Four of the challenge team members won the chance to spend a week seeing the work of one of the  organizations the challenge supports, Friends-International. Read on for the first of a two-part personal view of the time spent at FI by challenge team members, this first part from Vani (India) and Dai (Japan).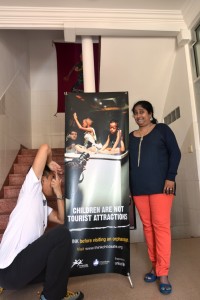 "Friends International is making efforts with time & energy to building hopes and empowerment to the Cambodian parents in upbringing their families a future through Home based projects there, by parents supporting the children for education. Yes definitely they are not doing this activity as push to the society but they give a choice to individuals to select their options with support of constant guidance from FI Social Workers.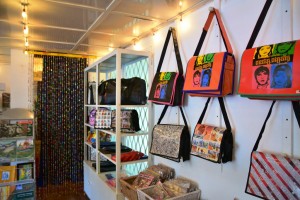 The products in Friends 'N' Stuff is targeting to the tourist audience that revolves to benefiting the Cambodian Families through Friends International which lifts up the face of a family as they are manufactured by used products like Paper, Tire, & Vinyl etc which is easy for parents to sourcing the raw materials. This concept does bring the parents a confidence to taking it forward on the suggestions from FI team.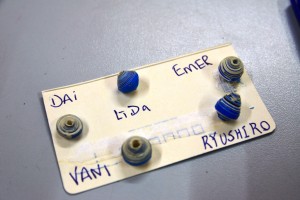 The recycled magazines are used on a larger way to making Paper products like Necklace , Bracelets, Pen Stand, followed with tire products like Note Book, Gents Wallet etc  It is definitely a wonderful way to making the most of our used products thereby we are also Eco Friendly!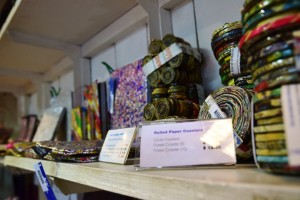 These products are then sent to FI which in turn is ready for sale in Friends 'N' Stuff. We believe that it's definitely a good social cause by Friends International to the development of Cambodian society with twin benefits to Parents and Children
The whole success of Friends International is with the full support of all their team members' kindness, Hospitality, Social Thought process etc. Yes they all deserve a great round of applause to their support to good cause and the passion they exhibit to what they are doing. We are sure that this effort from FI team will definitely help to the growth of the nation to better level of each family status in a dignified way
This week of involvement with FI team  @ Cambodia made us feel the importance of us involving in social good cause ahead back at our home country as well continue to support FI team through our personal network too on Child Safe etc.
Kill Poverty & Create Health & Wealth …. that's Friends International!"
Vani & Dai