Myanmar – Progress Under Pressure
Friends Myanmar
In Yangon , Myanmar, our 'Tha Ngae Chin Myar' program (Friends Myanmar) continues meeting challenges in saving lives and building futures. The program grew out of the innovative and successful 'Linkage Training Restaurant & Arts' project based in Yangon. However, excitement at expanding activities as part of Friends was very quickly tempered by two major challenges. These were the onset of COVID, alongside the seizing of power by the military.
Difficult Times
Over the last two years the program has continued to operate, often in very dangerous circumstances. Outreach work is often adapted to changing levels of security and health risks present in the city.
Emergency support distribution to families in need is ongoing in the Linkage/program premises. This includes emergency food support. This also enables vocational training students to continue their cooking training. It's a quite different environment to the one they had expected to be learning in!
Families come in regularly. Opportunities are taken to share ChildSafe messages, pandemic prevention and protection information and hygiene materials.
Education support to children came through calls and visits during lockdowns and school closures. Gradually children returned to school and the non-formal education classes we hold in the program offices. Street working kids are also able to access education opportunities, meals and other support from the team.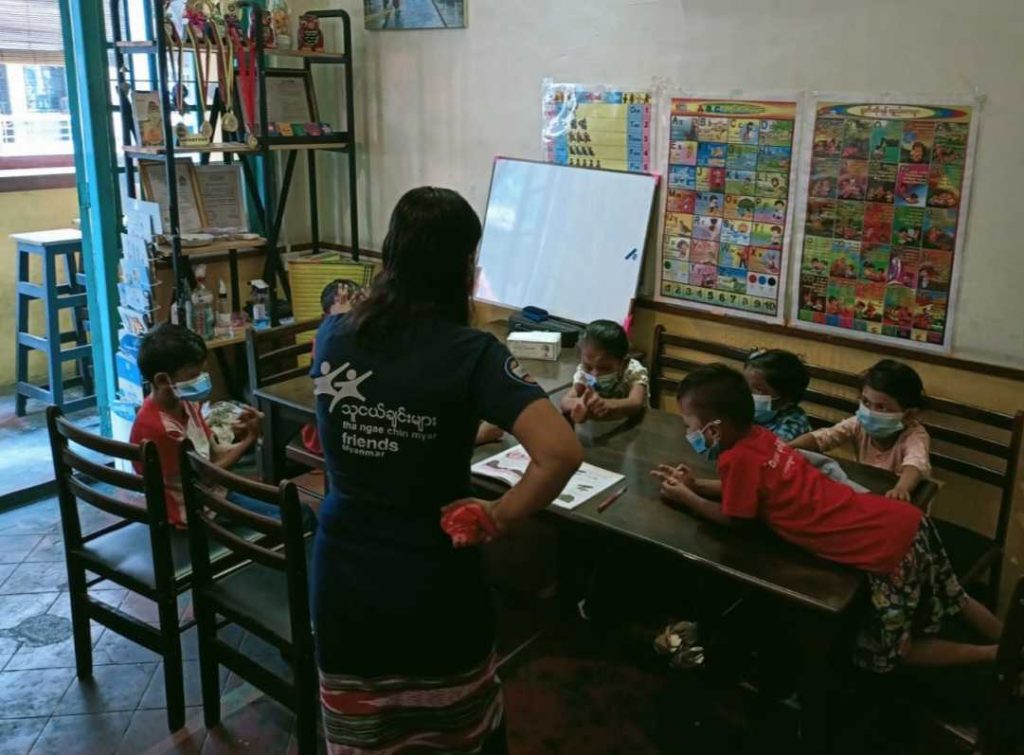 Challenges are still ever-present. Recent frequent power cuts throughout each day have added to the obstacles to overcome for the #everydayheroes of Friends Myanmar!
Going Forward
In her latest communication, Program Director Thin Thin updated us. Despite all the above, the program is now working regularly with over 200 family members a month. Its still providing emergency support and around 30 children attend classes on a daily basis – #savinglives and #buildingfutures continues every day in Yangon, making progress under pressure!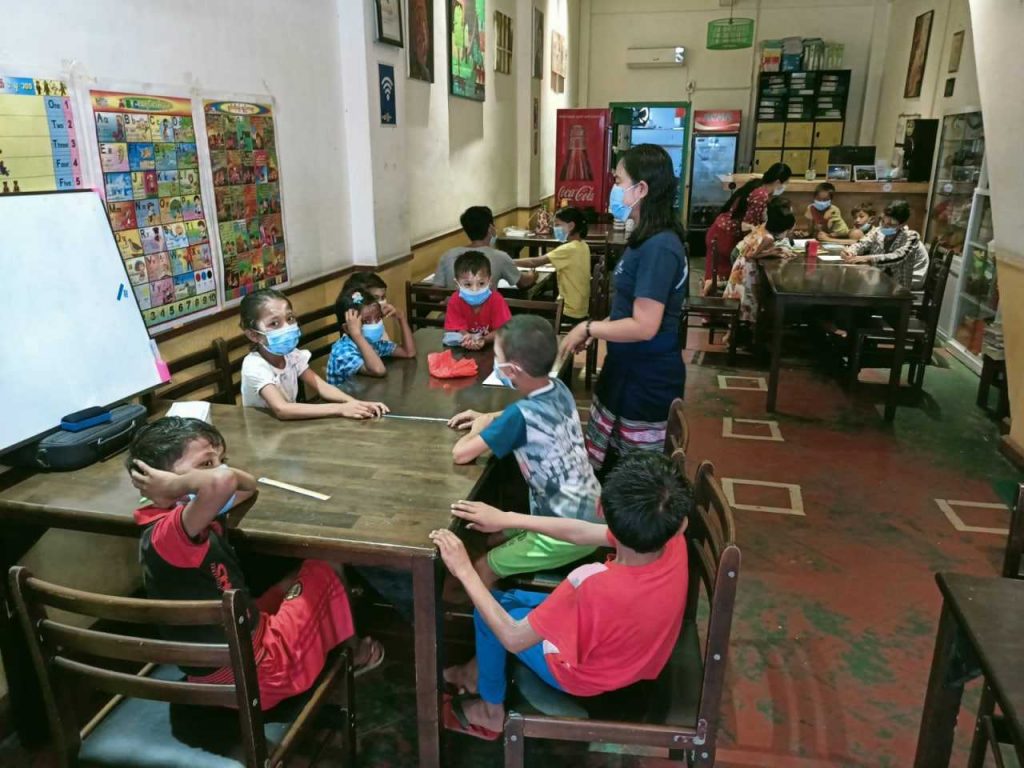 (to support this and our other work, please visit friends-international.org/donate)