Mith Samlanh Students Present #ENDviolence Campaign In Phnom Penh
Last week saw UNICEF Cambodia and the Royal Government of Cambodia launch a report on the findings of a 2013 survey on violence against children in tandem with a campaign, #ENDviolence , to raise awareness of the gravity of the situation and to seek ways to end the worrying situation in the country.
Young people from Mith Samlanh program in Phnom Penh played a key role in the workshops leading up to the launch event, and we were proud and delighted when two of those young people, Bona and Sreyroth were invited to be the youth representatives at the high profile launch event, sharing the platform with the UN Special Representative of the Secretary General (SRSG) on Violence Against Children, Marta Santos Pais and the Deputy Prime Minister of Cambodia.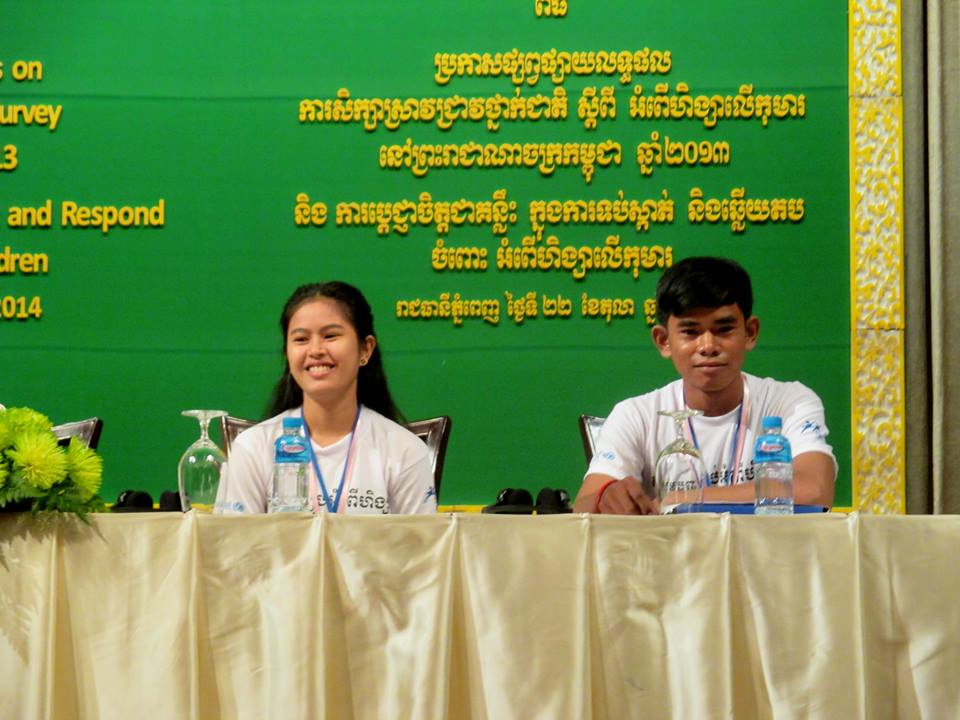 They were also present at a special lunch held for the SRSG in Romdeng training restaurant where they talked more about the role that young people themselves can play in the reduction of violence against them. This is the presentation that they gave at the event, representing the views of all the children who were consulted in the preparation of the report and the campaign.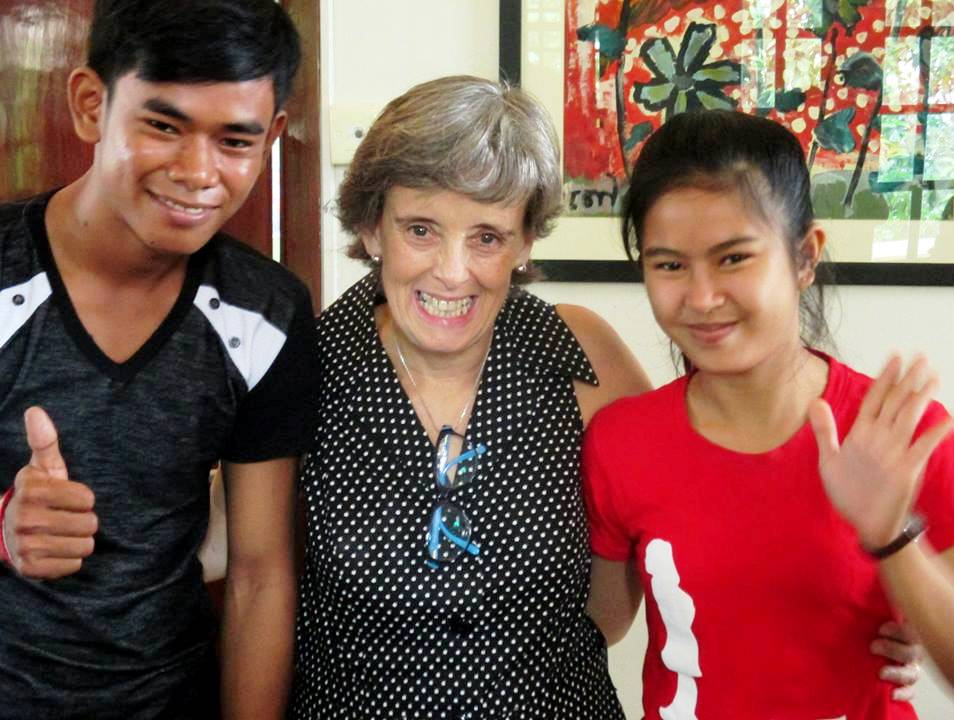 "From August of this year, 12 workshops were organised with children and youth to discuss violence against children and what we can do about it. These workshops took place in 7 locations- Phnom Penh, Siem Reap, Sihanoukville, Battambang, Banteay Meanchey, Poipet and Prey Veng and involved over 190 children and youth aged 14 to 17. Participating NGOs included FI, Mith Samlanh, Komar Rikreay, M'Lop Tapang, Damnok Toek and LAC.
The workshops aimed to share our experiences of violence against children, discuss the causes of violence and importantly, find ways that youth can reduce violence against children in our communities.
Together, we brainstormed the different forms of violence against children we witness in our communities, the causes and consequences of violence, and discussed some of the solutions and recommendations on how we can reduce violence against children. We focused our discussions on the types of violence that take place between children and youth, and how we can take responsibility for our actions and end all forms of violence particularly between young people. At the end of each workshop, youth representatives were selected to join a final focus group. On the 8th of October in Phnom Penh, 26 youth representatives from communities all over Cambodia, met together to discuss common issues and develop key recommendations on what we can do to help reduce violence against children in our communities, right now and for the future generations.
Sreyroth and I were selected by our peers to represent Cambodia's youth, to present to you our findings and ideas to make Cambodia a safer place for children and youth. "
The Five Recommendations that Cambodian Youth prepared and were presented by Sreyroth and Bona were –
Education and peer leaders – consequences, impact, prevention, action
Role Model- good student, good children and good friends
Unite and take action against violence-  Report violence to the authority, mediate if it's safe
Bridge the gap- collaborate with authority to support victims
#ENDviolence – be the "Bong Thom*" that enforces positive behaviour, not fear, stands up for victims and against offenders, protects our younger brothers and sisters not fight them.
Victims must not become the next victimisers!
*'bigger brother'