Together, building futures… with 'Futures'!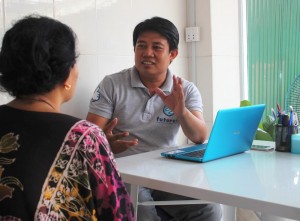 'Futures' is an exciting new initiative and approach for Cambodia, powered by Friends and implemented by partner NGOs  Mith Samlanh and M'Lop Tapang with the tagline – "Together creating employment and entrepreneurs"

'Futures' is about getting young people who lack opportunities access to dignified and gainful employment, so they can grow into productive citizens of their countries, whilst also nurturing successful entrepreneurship.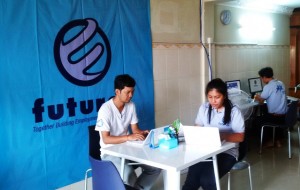 How does it do that? By welcoming those young people and their caretakers into the 'Futures' centers, friendly and welcoming environments where we connect them with real opportunities from reputable and supportive employers and support and encourage them fully through the process.We actively encourage entrepreneurship also, bringing those with ideas into contact with clients and supporting them to grow their businesses.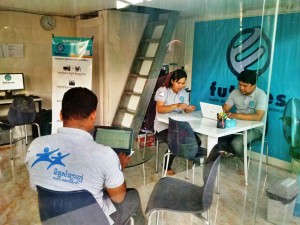 It's an innovative and high impact project where working together builds real futures for these youth, for their families, their communities, and ultimately for society as a whole, so they can benefit from employment or are better prepared to run their own business or to work within an existing company.
In the few days since the soft opening of 'Futures' centers in Phnom Penh (Borei Keila and Russei Keo districts) and Sihanoukville, we've had very encouraging results indeed – already one placement in Sihanoukville and five in Phnom Penh, with jobs ranging from work with an internet company to at an international airport!