Futures Now!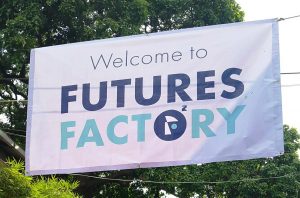 Saturday 28th April saw the start of an amazing new adventure for Friends-International and Cambodia program Mith Samlanh, one that will radically transform the existing Mith Samlanh center in the heart of Phnom Penh into a melting pot of creativity, social enterprise and community collaboration, to be known as Futures Factory.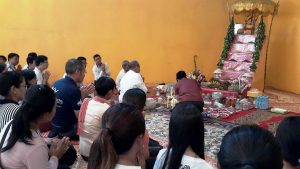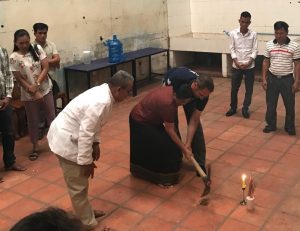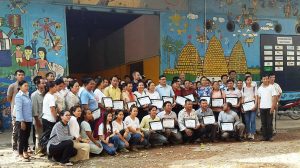 A blessing and groundbreaking ceremony, followed by presentations to long term staff set the scene for an afternoon and evening of celebration and looking forward… the Futures Factory Preview Party!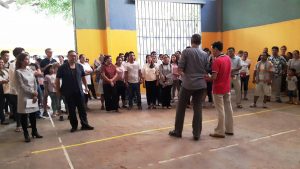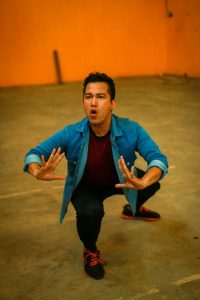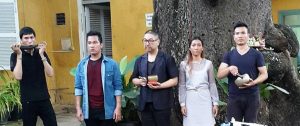 The preview party was an opportunity to say a last 'goodbye' to the building as it was, and to welcome it's transition to Futures Factory. A dance performance within the walls of the old canteen finished by breaking out into what will be the external public space for the Factory, where guests enjoyed food, drinks and chilled music accompanying projections of the concepts underpinning the Futures Factory.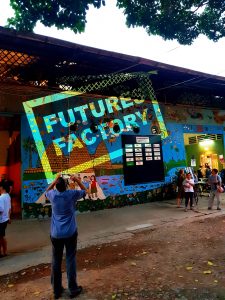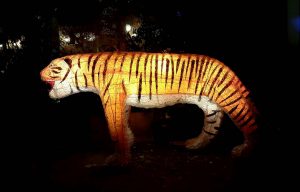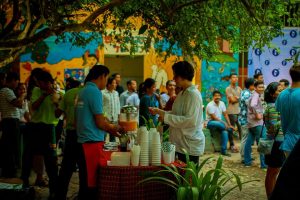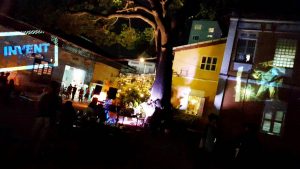 The Factory reference comes with a historical connection. Before Mith Samlanh took over the building to house its education and training programs in the city, it had been a bicycle factory. Design elements from those days will be incorporated into the 'look' of Futures Factory to retain a connection with history and community whilst simultaneously looking to the future… and what a future!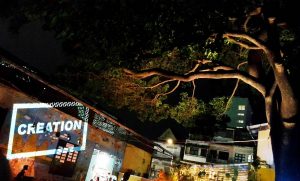 Futures will bring together a melting pot of opportunities for youth to build sustainable futures for themselves, within an accessible and safe environment for everyone in the community to enjoy. Under one roof there will be creative spaces, shared collaborative areas, opportunities for the arts both in performance and exhibition, innovative themed 'seasons', an incubator for growing social businesses, vocational training businesses and shops, food, drink and chill out spaces, public space for events… the list goes on!
We'll be taking a closer look at each of these Futures Factory elements in the coming months as construction progresses, and we'll be following the construction process as it happens. Look out for the regular updates coming across our current social media channels, plus new dedicated Futures Factory channels coming soon to a platform near you!