Futures Support Makes Laos Mechanic's Dream Happen!
Anousone* has known hard work all his life. His parents are now elderly, talented craftspeople who made their living creating big spoons for decorative purposes, however as they grew older Anousone had to stop going to school to help them earn their living. He eventually found a job as a banana picker which brought in a small daily wage.
Thinking long and hard about how he could get a more sustainable income, he realized people in his village did not have anywhere to go when their vehicles broke down. This got him interested in training to be a mechanic. One day, the Peuan Mit team arrived at his village to run mobile training courses for those who would like to learn some skills. He joined the training they offered in learning the skills needed to be a mechanic.
Anousone also became one of the student interpreters, helping his peers to better understand the course, because his language skills were very good. He studied equally hard, and graduated from the course after four months. He then put his skills into practice by joining a mechanic shop to start earning money.
After some time, he finally saved up enough to pitch in for setting up a micro enterprise – a mechanic shop based in his village. As part of the Futures Laos program, Peuan Mit contributed to making his dream come true and the village officials provided the land for his shop.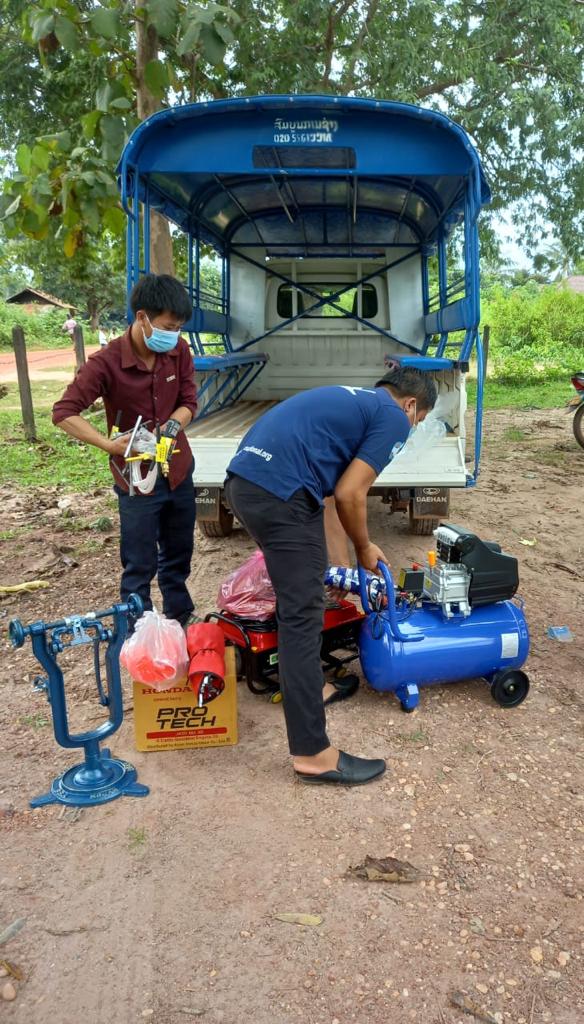 On 29 September 2022, Anounsone's new business opened. It is open seven (7) days a week. With the help of Peuan Mit, he is able to build a better future for him and his family, and provide a much-needed service to his community. Job well done Anousone!
*name changed for privacy