From Recycling to Rebuilding
*Sandar, a 12-year old girl, had been experiencing the hardships of life since a very young age. Her family could barely afford their daily needs. She had to do her part in collecting plastic bottles from the streets of Yangon in Myanmar to sell to recyclers to ensure that their family could have something on the dinner table. Everyday, she saw other kids her age on their way to school and she wondered why she could not do the same.
In 2021, in the middle of the COVID19 pandemic, she met staff from Tha Ngae Chin Myar (TNCM – Friends-International Myanmar) while on her regular route, collecting bottles. They stopped and talked to her about TNCM's work and how she could get help from them. Everyday she would visit the TNCM headquarters with her lunch box to receive the emergency meals being given to those who were struggling during the pandemic. She soon introduced her parents to the staff to learn more about the different programs and services available at TNCM. Sandar was determined to spread the word to her wider community about TNCM and the support being offered to struggling families.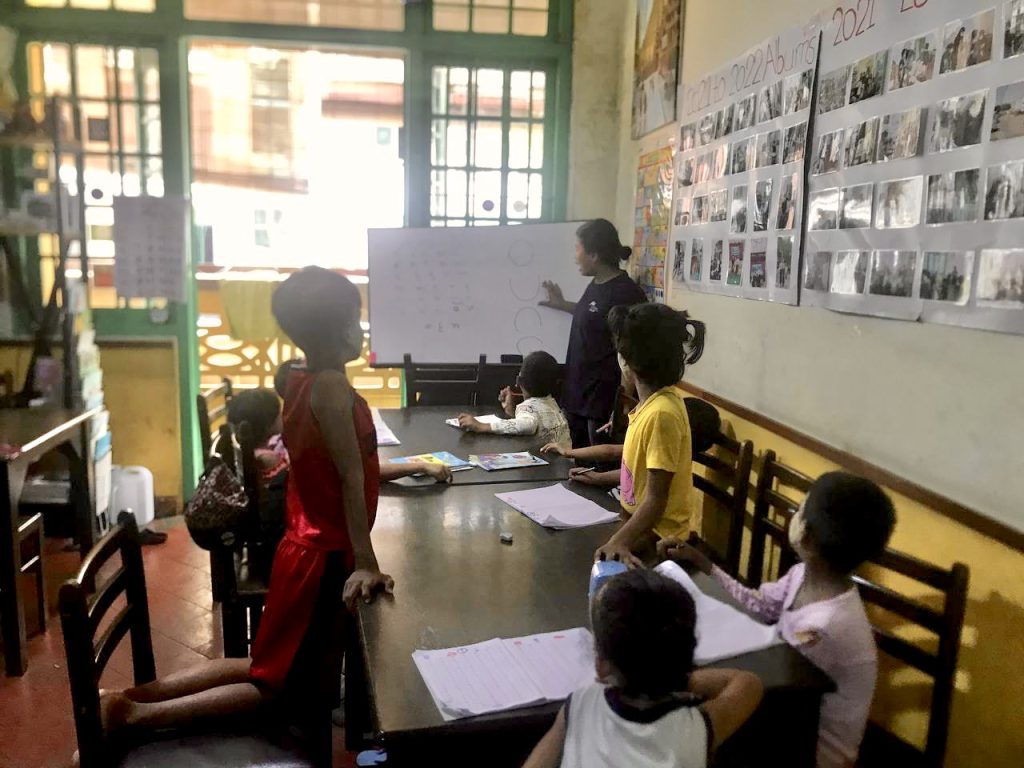 She soon joined the non-formal education program during the summer and started learning the basics about the different subjects taught in public school. She brought her brother and some new friends in with her to learn at the summer school as well.
Tha Nga Chin Myar also worked with Sandar's family, sending in emergency support, healthcare assistance and education support. Due to this support, Sandar was able to get back to regular school and is now studying in 7th Grade.
TNCM continues to work with Sandar's family, to build better futures for Sandar, her brother and the three other children in the family. 
To support the work of our #everydayheroes at Tha Ngae Chin Myar and Friends-International, visit www.friends-international.org/donate
*name changed for privacy