138 Wheels For Women In Siem Reap!
This great update comes from Laura in our Kaliyan Mith program in Siem Reap, Cambodia.
"On Thursday 12 January, Kaliyan Mith donated 69 bikes to a wide range of our female program beneficiaries with support from 88bikes. The 88bikes Foundation endows bicycles to girls and women throughout the world, especially those who have been impacted by, or are at risk of trafficking. They have worked in Cambodia for 10 years and on this visit decided to partner with Kaliyan Mith, because they have heard of the great work we do.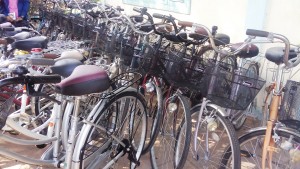 10 years to the day after their first bike endowment in Cambodia, 69 girls and women from across the Kaliyan Mith programs received a new bicycle from 88bikes.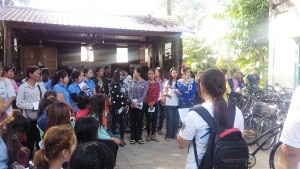 The bike recipients included young people from the school reintegration program, our vocational training and the Transitional Home, and caretakers from our foster care project and training restaurant, so old and young benefitted from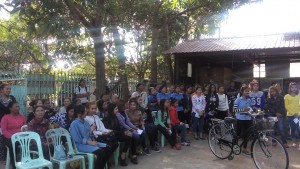 All were very excited and happy to receive their new bikes.  It was really great to see people arrive on the Kaliyan Mith truck and then cycle away on their own bicycles!"