Case Management In Action – Social Work In Siem Reap
Effective Case Management is an essential component of the social work that Friends programs do across SE Asia. For every young person and family we work with, there will be a social worker appointed who is their case manager, making and implementing the many decisions on how best for us to provide the services and support that will help them on their journey to being active and empowered citizens with a better future ahead for them. So how do we actually 'manage' Case Management and support our #everydayheroes, our social workers, to do that job?
We asked Anna, Technical Adviser to our program Kaliyan Mith to update us on how this happens in Siem Reap, Cambodia.
"Our Case Management meetings happen on the third Wednesday of every month, and are led by a different team each month (rotating between our four service teams – Family Reintegration, School Reintegration, Outreach, and Training, Support, Employment and Entrepreneurship).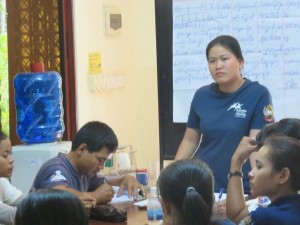 All the Kaliyan Mith social workers, Team Leaders and Project Managers are in attendance. The meetings act as an important coordination mechanism for shared cases, for problem solving and brain storming difficult cases, and for team support!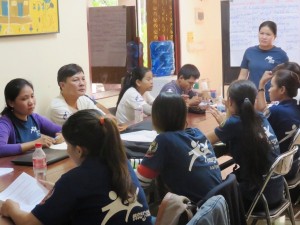 Today's meeting (pictured) was led by the Family Reintegration team, who presented two particularly complex cases, which the team of social workers then worked together on to offer ideas and support."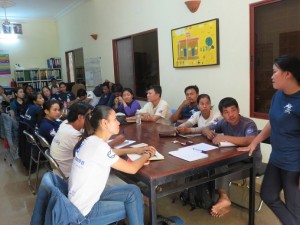 So, another good example of the Friends tagline in action – 'Together, building futures'!