Business Booms For Former Student!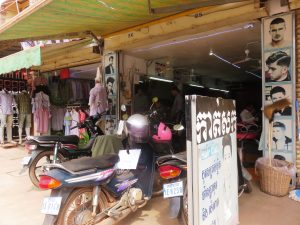 Business is very much a part of the work undertaken by
Friends-International
programs. As a social enterprise, we ensure hands on experience for our young trainees in real business environments, enabling them to better move into employment following their graduation. We are especially pleased if our former students go on to become entrepreneurs themselves, and start up their own business!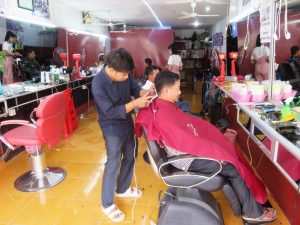 Last week, Maneth, our Country Program Director at Kaliyan Mith Siem Reap (KMSR) in Cambodia dropped in for a haircut at a former Vocational Training graduates' barbershop in the city (His KMSR certificate is very proudly displayed prominently on the walls of his business!).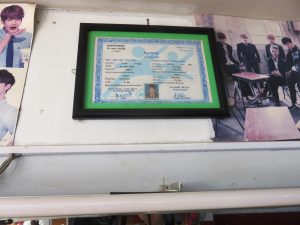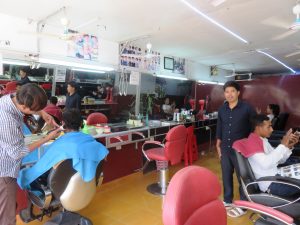 Thy Mab (in the black shirt) was 24 years old when he graduated from the barber vocational training with KMSR back in June 2010. He went on to work for a number of different establishments across the city, gaining more experience along the way and picking up more information and hints on how he might be able to start a business himself.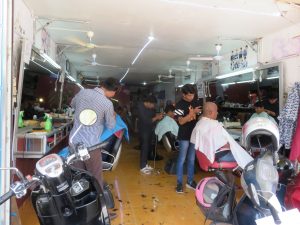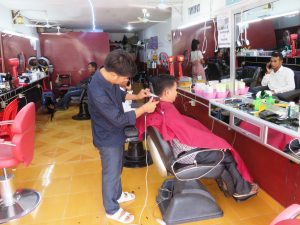 Two years ago he decided to take the plunge and start his own barbershop with his wife. One year later, the business was doing so well he expanded, and he now has four employees. Maneth asked him during his visit what he key to his success was. This was his reply "Commitment, and close attention to customers in your business"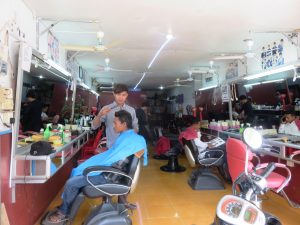 A success story that really is a cut above the rest!
During 2017 the Kaliyan Mith program of Friends-International, based in Siem Reap, Cambodia, helped almost 400 young people gain real skills and move into employment through their range of vocational trainings and vocational training businesses. These include vocational training restaurants, Marum and Nyum Nyum, the vocational training beauty shop, Phka Kravan, a vocational training mechanics shop and, selling products made by the caretakers of these amazing young people, the Friends 'N' Stuff fair trade gift shop based in Marum restaurant