A Remork-able Day!
There are currently 2,126 active ChildSafe members in Siem Reap, Cambodia, helping to protect children in the community from all forms of abuse.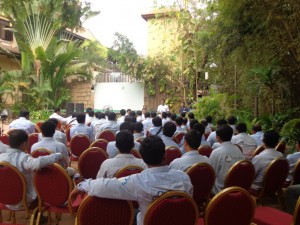 Many of those members are remork tuk-tuk or motorcycle drivers, and this Friday some of them got together in Siem Reap at an event held in the grounds of our supporter, Le Victoria Angkor Resort & Spa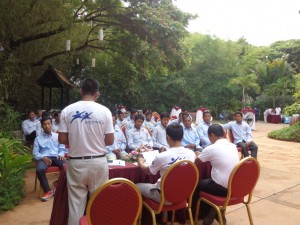 The occasion was their annual general meeting, and during the course of the morning the 76 drivers in attendance were brought up to date not only with developments in the Kaliyan Mith program in Siem Reap, but also with the international developments in the wider Friends-International programs.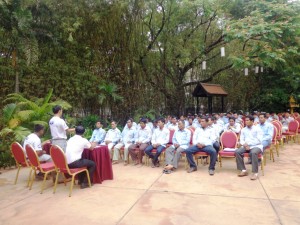 These community members are a vital part of the ChildSafe Network, providing a quick response 'on-the-ground' protection element  that combines their ChildSafe training with their local community knowledge and expertise. Siem Reap is of course a major tourist hub, and with the ever increasing numbers of foreign tourists arriving in the area it is very important that strong and functional child protection measures are in place, such as those that our trained drivers provide.  We are very happy that they are part of the ChildSafe and Friends family – 'Together, Protecting Children'!