100 Thai Teachers Trained & ChildSafe!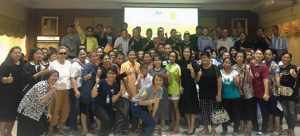 ChildSafe is a global Movement, started in 2005, protecting children across the world by actively involving individuals, travelers, communities, businesses and governments in creating safe protective environments in which children and young people can thrive.
The ChildSafe Thailand team based in Bangkok have been really busy following the launch of their national project in January (Do you remember Pook Look?). We caught up with them to find out what the have been doing most recently…
"There has been a lot happening this month" team trainer Orawan Jongprongklang informed us.
"The Outreach and ChildSafe teams joined together to train, test and certify three new ChildSafe Community Agents in the Onnut area of Bangkok. In Khaosan road, the very busy tourist area in the city, our team also trained, tested and certified two tuk tuk drivers to be ChildSafe Street Agents.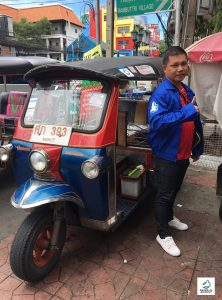 This is a very important role, as they are on the streets day and night, and in contact with travelers and locals. They can be the eyes and ears of child protection, knowing how to spot risks and abuses children may face and how to deal with those.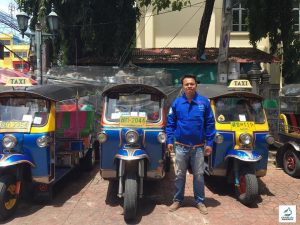 Close to the Khaosan Road, we provided child protection awareness training for staff at the Mad Monkey Hostel, part of a very popular chain of budget hostels for travelers that have many branches across South East Asia.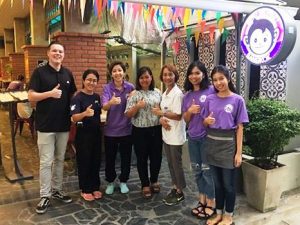 We also trained some staff to be 'trainers of trainers', so we can have a bigger impact for our work. Again, as the staff are in contact with travelers from all different nationalities, they can help spread the ChildSafe messages far and wide.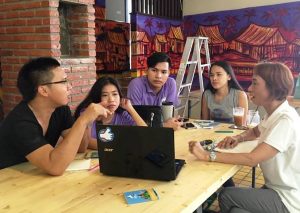 Then we provided training (including some very popular and fun games!) for 100 guardians and teachers at 'Wat Saiyai' school(in Nonthaburi province), again to increase their learning and raise awareness among them about child protection.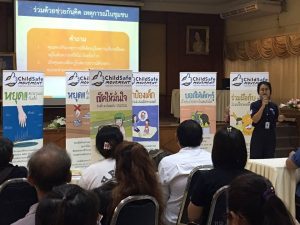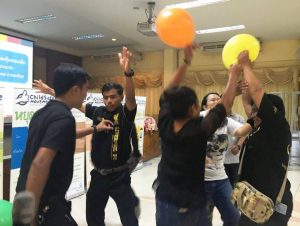 We coordinated this training with the Ministry of Social Development and Human Security. So, as you can see, lots of good field work happening to better protect the children of Thailand!"