No Business Too Small
Mother of two Yuliana has always had an entrepreneurial spirit. The responsibilities and challenges of being a full time mom did not hinder her from putting up a small sidewalk store (known locally as a warung) by her house. Her business helped with her family's daily needs and her children's educational expenses. Her husband, a parking attendant at a nearby supermarket, would sometimes take odd jobs in town to make ends meet.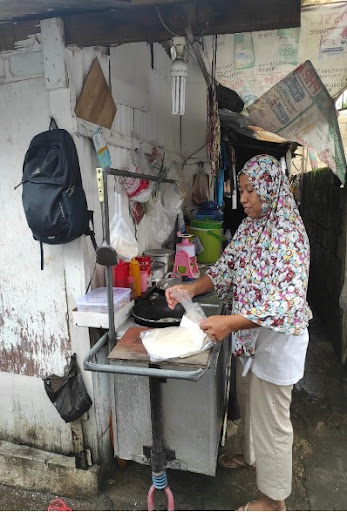 Her business was continuously providing for her family until her capital ran out because of the COVID-19 pandemic. Around the same time, a friend of hers told her about being able to get some business assistance from the Friends Alliance Yayasan Teman Baik program.  Her friend introduced her to, Pak Mursalih, one of the #EverydayHeroes (staff) from Yayasan Teman Baik. Mursalih worked with Yuliana to get a clearer picture of what her situation was and how she could be supported by Teman Baik. Yuliana then applied for business capital assistance and after some evaluation, it was decided that she was eligible for the support. 
Through working together with Mursalih and the rest of the necessary services provided by Yayasan Teman Baik, Yuliana was able to acquire additional skills to help her run her business more efficiently. She learned skills in financial management, business planning and set-up. Her snacks and drinks warung was finally ready to run in January 2023. Through the business capital assistance, she was able to purchase new equipment and supplies for her store.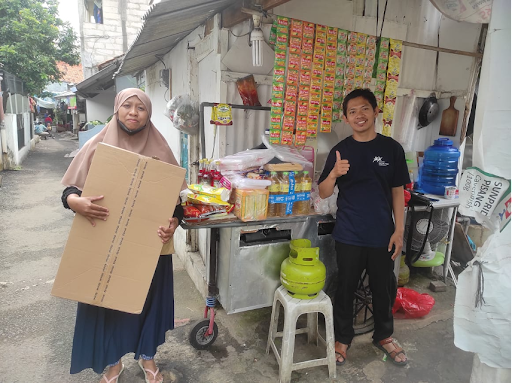 Three months into running her business, her sales have continuously increased which meant additional income for Yuliana to support her family's needs. She is working towards growing the savings account in the bank for her children's futures, because now her store is generating income that is more than enough for their family's daily needs.
Now, she dreams of setting up another branch of her warung by the actual roadside for her husband to run, so both of them can be their own entrepreneurs! Pak Mursalih continues to check up on her and to witness how she and her warung grows.