Km52, A Laos Project
Laos and Friends-International go back a long way. To 2004 to be exact, when the Peuan Mit ("Good Friends" in Lao) program launched in partnership with the Laos Ministry of Social Welfare in the country. Peuan Mit continues to operate a holistic program for children, youth and caregivers who are living on the streets and in marginalized communities in and around Vientiane and Luang Prabang.  Just last year, 2017, the program assisted 3,043 marginalized children, youth and caregivers to build their futures.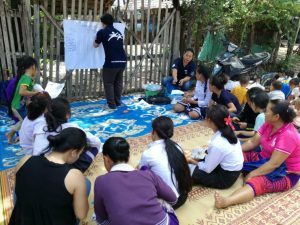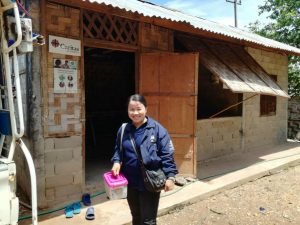 There are a couple of projects run by the FI Laos team just outside of Vientiane, including the enigmatically named Km52. Although it may sound like some top secret initiative, bringing Area 51 to mind, what it actually is is the official definition of a village community located 52 kilometers outside of the city!
Peuan Mit have been working there for many years with the ethnic Hmong community of the village, and have seen many changes for the positive through their interventions in those years, including school attendances going up and life conditions for the villagers improving.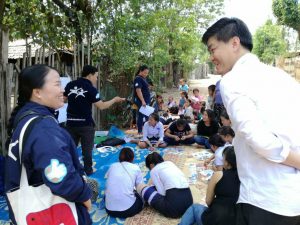 Last week there was a visit from long term donor Caritas Australia. They came to Laos to see first hand the impact their funding was having on the people of Km52. Our team highlighted the livelihoods activities we have been building over these last few years. They were pleased to see how we had set up home-based production with families (a model that enables mums and dads and caretakers to work from home to earn an income) and how with others we had helped them to start up small businesses such as noodle shops and screenprinting. The Caritas group saw how the screenprinting business creates t-shirt uniforms which will be worn by students undertaking vocational training back in the city.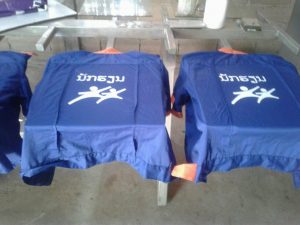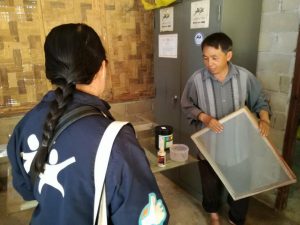 Before leaving they sat in on some of our training for youth and caretakers on a very important subject indeed – money management! They also had the opportunity to watch the children of this formerly very marginalized Laos community enjoy some fun with arts activities!