G2G Addressing Migrant Issues
We recently highlighted the daily struggle to maintain effective services for those deported persons (many illegal migrants) who are streaming across from Thailand to Cambodia over the Aranyaprathet/Poipet border crossing. Up to 4000 per day were returning recently, stretching the resources of ChildSafe Alliance (CSA) partners and the services they are able to provide to returnees. CSA partners are working at a drop-in center there to ensure safe reintegration and provide immediate service support when needed, particularly for migrant children and youth.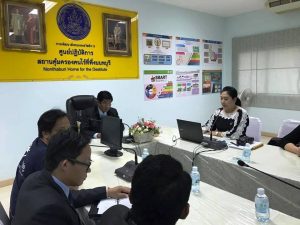 Last week the Alliance facilitated the first important strategic G2G (Government to Government) discussions between representatives from the relevant Cambodian and Thai Ministries, and from the CSA member NGO's working with the migrants. These discussions took place in Bangkok, with the Thai Department of Social Development and Welfare (DSDW) represented by Ms. Yuparet Wongboonmee, Vice General Director of Department of Social Development and Welfare and her department officers. The Cambodian Ministry of Social Affairs, Veterans and Youth Rehabilitation (MoSVY) was represented by H.E Touch Channy, General director of Technical Directorate of MoSVY along with department officers. The NGO sector was represented by attendees from Peuan Peuan, Foundation for Better Life of Children, the Cambodian 3PC network, Damnok Toek and Friends-International.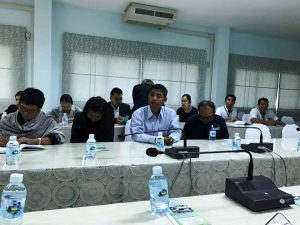 Discussions centered around the general situation of migrant begging children and families in Thailand. This was particularly in relation to the new Thai begging laws and how they will impact upon migrant beggars, and what protective measures could be implemented, along with how to ensure effective and safe reintegration/repatriation for migrant families.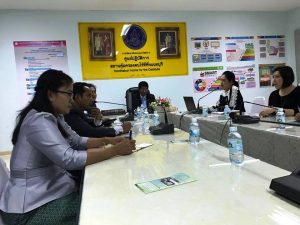 Action taken by the group included the development of a flow chart on the process of protection as it stands in Thailand (shelter-based, and now supported by child protection training from the Peuan Peuan Friends program), alongside the repatriation and reintegration of begging children and family into their country of origin.