(Re)Building Futures in Chiang Mai
Peuan Peuan (Friends-International Thailand) and Futures Bangkok teamed up with local NGO 'Ethnic People Development Foundation' to support two teenagers, *Pi Chan & *Pi Na (not related) in re-building their futures.
Pi Chan & Pi Na had to drop out of school because their family could not not afford to send them to school anymore. They came to Futures Bangkok and shared their dream of owning their own motorcycle repair shop one day. They want to learn and develop the knowledge and skills they need to make that dream come true.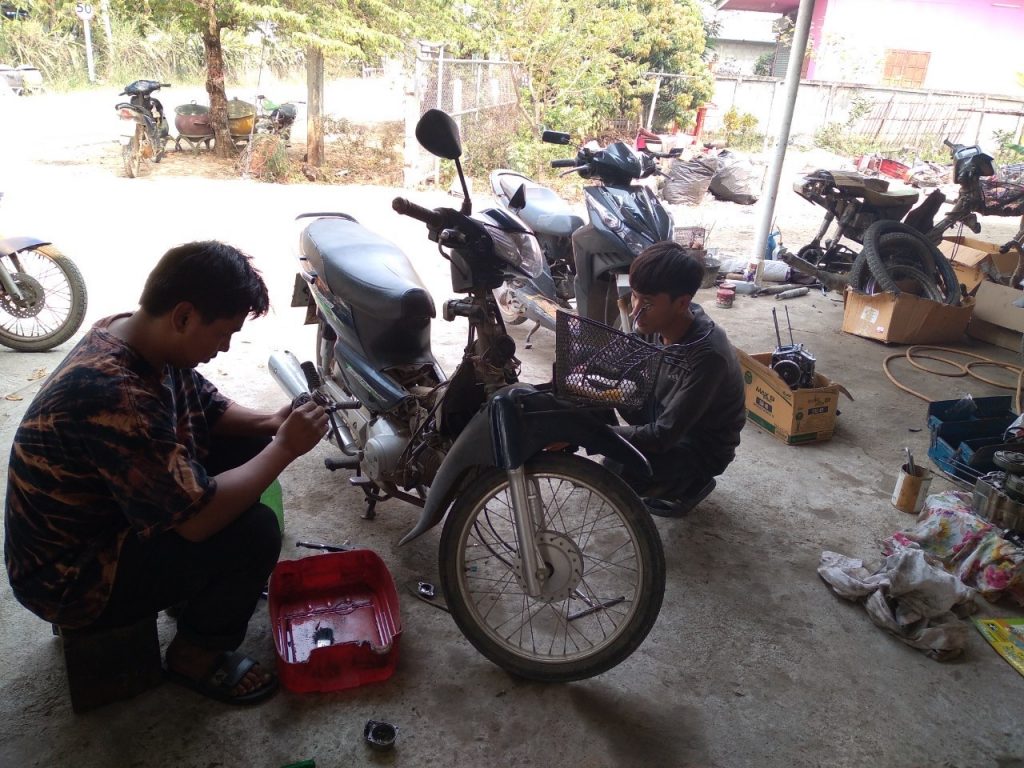 Futures Thailand connected with Ethnic People Development Foundation to support Pi Chan and Pi Na in starting their vocational training. They were provided with uniforms, daily transportation and a food budget so that they can go to learn without interruption. They are now in their first month of motorbike mechanic vocational training with a partner motorbike repair shop around their neighborhood and will be in training for 3-5 months. These young men are so excited at this opportunity. 'We're going to try hard and do our best to make our dreams come true!' they told us.
*Names changed to protect privacy