Futures Now!
2019 is a very important year indeed for Friends-International. August will mark 25 years since the launch of the very first Friends program, Mith Samlanh, in Phnom Penh, Cambodia. 25 years on, and that first program is now part of an Alliance of programs and a global network of partners, creating and implementing innovative social solutions for youth, children and families that help them to build better futures for themselves. Today, we want to share with you some thoughts from our founder and Executive Director, Sebastien Marot, as the amazing year to come begins to unfold for us all…
"So here we go: starting a new year – this is exciting!
This morning I went to Mith Samlanh to check on progress there, and what I saw gave me the perfect summary for the year just finished and the one to come.
First I saw the excited faces of the kids coming in to their newly refurbished school for the first time. We worked very hard last year to prepare that school, from finding funding, to designing, building and repairing, involving our welding and electricity classes. And now, on the first day of the year, we see the result!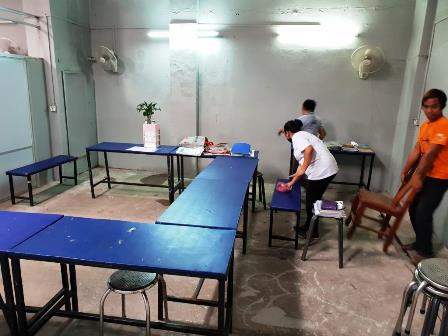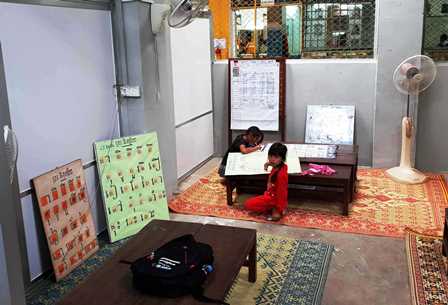 Truly 2018 was a year of preparation and consolidation: thanks to the hard work of our teams we secured and expanded our funding sources, started new initiatives that will further diversify our funding sources, built on our existing projects and launched new ones. It was a busy and important year!!
At Mith Samlanh I also went onto the site of the Futures Factory where work is progressing rapidly with concrete floors being poured, the ceiling being repaired and already one fence taken down, opening the space up…
To me this is what 2019 will be about: bringing to fruition all these new projects that we started building across our programs: the Futures Factory, Futures Offices, the ChildSafe Academy, the ChildSafe Alliance, the ChildSafe Agents, the training businesses and many more… all fantastic projects that will push Friends forward into the next 25 years.
And, yes indeed, we are celebrating 25 years of Friends in 2019: a landmark event! But this should not be about dwelling on the past, but an opportunity to look into the future: what will we do in the next 25 years, how will we grow our quality, expand our impact and be always more sustainable? The big challenge for us (and any organization, especially one that is a quarter of a century old!) is not only how we remain new and exciting but also how we are perceived by those we work to support, by our donors, by the public in general and by ourselves. We do not want to be seen as a dinosaur (we know what happened to them…) we want to be seen for what we are and stand for: an always innovative and sustainable organization that remains true to its vision for a fairer world where all youth can be safe to build their futures.
2019 will be the year we will do all that, together!"