Floods Claim Lives And Livelihoods In Phnom Penh And Across Cambodia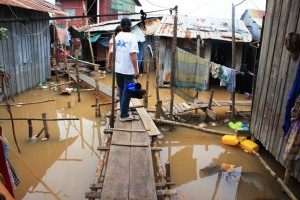 Flooding in Cambodia has claimed almost 30 lives to date in 2013. Over half of those victims are children – recently two young children drowned in the capital city Phnom Penh. Many families, who live or stay along the riverside in areas such as Pshar Touch and Chbar Ampove commune are badly affected by the flooding. They face many difficulties such as lack of  shelter, food, and medical care.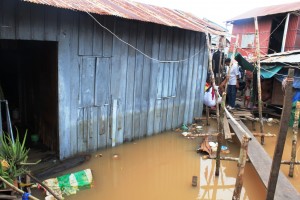 Sotheary* has 6 children that she supports through a small business selling snacks. The floods destroyed her rudimentary shelter along with her business, so now she and her children are homeless.  Her  children cannot go to school  – they are all sick from the floodwater, and now she has no money to support them .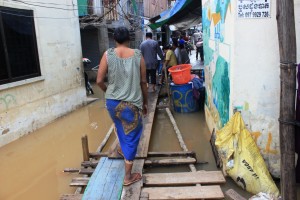 One ray of hope is that Sotheary and around 25 other affected families have been moved to a safe area nearby, although many others remain in their flooded communities .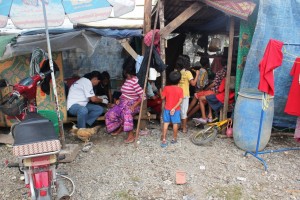 "The authority provides us this temporary land to build the shelters. However, we still need more help," Sotheary said.
 The Friends Mith Samlanh program has sent  its outreach staff to provide much needed first line response including first aid to Sotheary and others.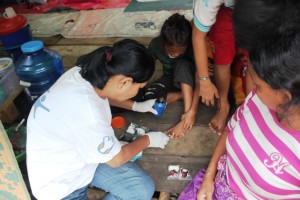 "I just received first aid from Mith Samlanh." Sotheary said. "I need more support because now, I lose my job because of flooding."
Mith Samlanh is working closely alongside the local authorities and other partners to maximize the help and support available to these badly affected families.
At the moment, thankfully, the situation is still stable for our beneficiary families in Siem Reap.
(You can support the work of Mith Samlanh by clicking on this link.)
 *not her real name