A Year With Friends – Friends-International Country Programs 2015
As 2015 draws to a close, we look back at a year of our Friends-International program work across South East Asia in the company of some of our real #everdayheroes – our Country Program Directors(CPD's)!
Ms. Map Somaya, Director of Mith Samlanh in Phnom Penh, Cambodia.
"With our new management structure in place, new and exciting projects being implemented and successful relationships with the government and partners continuing, we have marked another year of high impact and growth for Mith Samlanh. This year, with the support from our generous donor Juniclair and its friends, MS has rebuilt its cultural and recreational center "Club Friends" damaged since 2013. We also worked towards expanding the vocational training businesses in local communities culminating with the opening of two new workshops on the outskirts of the city – a sewing workshop in Andong Community and a nailbar workshop in Cham Chao Community. In line with our strategy to increase access to employment for unemployed or underemployed youth (and their caretakers), two new community employment offices are close to being opened as part of a new project "Futures – improved access to gainful and dignified employment for marginalized youth in Cambodia". Looking forward to a very exciting and productive 2016!"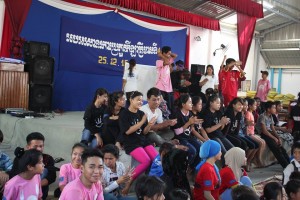 Ms. Ampor Sam-Ouen, CPD Kaliyan Mith Siem Reap, Cambodia
"2015 was a productive and very exciting year for us. Among our highlights were the launch of Parenting Support Groups, starting outreach work in the government-run Drug Rehabilitation Centre, and the THINK! mobile exhibition held in various locations across the city, including Marum, Kaya Café, Kandal Village, and Long's Bar to educate visitors to Siem Reap on the negative impacts of giving money to begging children. We were also on the move – into our beautiful new production centre so our sewing students, Home Based Training mothers and their children have a nice new space in which to learn, and out and about distributing over 10,000 ChildSafe Citizen 7 Tips over the Khmer New Year and Water Festival events, educating the Siem Reap community on how to keep their children safe. Oh, and we made a new friend who came to support our work in July… Mr. Beckham!"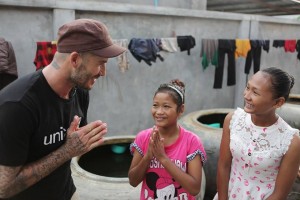 Ms. Vuthaya Charoenpal, CPD Peuan Peuan, Thailand
"Child Protection was very much on the agenda for us during 2015 – strengthening it in government centers across the country, with work in eight centers completed and another 16 lined up for 2016. The ChildSafe Movement is moving forward with more partners and supporters in Thailand, and safe migration was a priority, working hand in hand with the government and NGO partners – prevention is key in decreasing and mitigating the consequences of trafficking. In summary, our key programs are being implemented and progressing very well; Protection and Prevention (ChildSafe and Safe Migration) are strengthened with the collaboration of the government. Corporate partnership is strong in building futures for youth – early next year we open our first training restaurant in Bangkok – look out for Khanun!'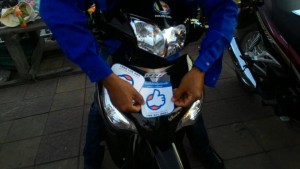 Ms. Henny Yusriani, CPD of Teman Baik program, Friends Indonesia
"Our Jakarta work saw real growth and impact during 2015. We now work in eight program areas across the city, delivering services, saving lives and building futures where the need is greatest. We've been training ChildSafe agents, including community members, bajaj (taxi) drivers and corporate partnerds, and we've actively participated in cross-community events, such as the Campaign for Anti Child Labor/Workers Day (in cooperation with the Ministry of Labor and Labor Network), which reached over 1500 people. We've also been building a strong youth employment program, including regular meetings with young people and provided economic support to families through small business start up provision. We've also been working hard to establish networks with all stakeholders, from the government ministries to local authorities and communities."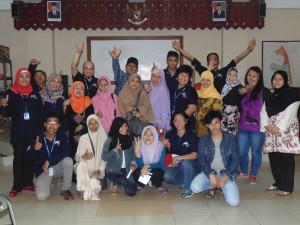 Ms. Ketsone Philaphandet, CPD of Peuan Mit, Lao PDR
"In 2015 we were delighted by the great progress shown by Makphet training restaurant in Vientiane, and the continued growth of Khaiphaen restaurant in Luang Prabang. We were very pleased to receive funding from the US Embassy enabling us to implement a Parenting Skills Program. In child protection, it's bee a really good year – we began ChildSafe training for street members, with our first tuk-tuk drivers now active, and we've also been training the tourism industry, and distributing the 7 Tips for travelers at the international airport and at the Lao-Thai border."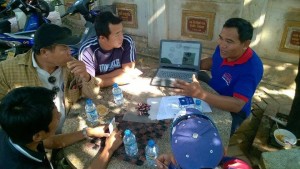 Finally, we hear from the Director of Kaliyan Mit, Chom Chao, Phnom Penh – Mr. Chanda Phang
"2015 was a year of consolidating and expanding the work we do with vulnerable youth and families in this community… building on providing services for drug using youth and youth and families affected by HIV, getting children back into school (and keeping them there!) and working on youth getting access to training and employment opportunities. On the 3PC front, an exciting year – a new website, participation in a national enumeration of children living out of family care and the development of ChildSafe Passage, a program focusing on safe migration and trafficking prevention which will roll out in 2016.'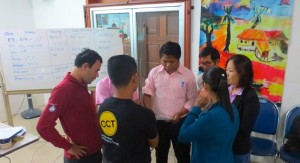 On behalf of all the #everydayheroes in our programs, thank you for your support for our work during 2015, and we look forward to your continuing support during the coming year.
'Together, building futures!'