Tourism Trends – Making Them Childsafe!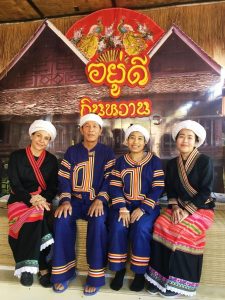 The ever-expanding global growth of travel and tourism has brought many different ways of 'getting away from it all'. New variations of 'experiential' travel have emerged and are being seized on by the travel industry. These include community-based tourism and tourism tied to volunteering (voluntourism), as the demand for local ''experiences'' continues to rise.
There's no denying communities can reap economic benefit from this, but just how prepared are they when it comes to the potential risks faced by their children? What risks do they face when such a large influx of travelers (= strangers) pop up in their community?
We heard from Marie,  Technical Advisor to the ChildSafe Thailand Team, about a recent trip by them to rural Thailand. They wanted to ensure that child protection is not only recognised as an important element in these new tourism trends, but is also carried out in practice.
Here's what Marie told us –
'ChildSafe Thailand, supported by UNICEF, began work initially in a  location in Chiang Mai province. We're working closely with the local administration (TAO) there, the Municipality of Luang-nuae, the Children and Youth Council, the Child Protection Committee, the local school and the Community-Based Tourism Association of Taile Luang-nuae.
Less than an hour from Chiang Mai city, this area offers many attractions for travelers. These include homestays in the village with a Tai Lue family and activities at the community learning center such as cooking, handicrafts, dancing and taking part in local ceremonies.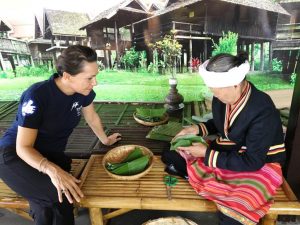 First steps were for our  team to evaluate and refresh the general knowledge of all participants on child protection issues. Then we moved onto interactive workshops to identify specific risks related to tourism and finding the right responses to these.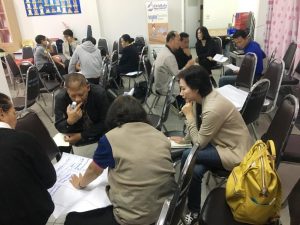 Two days of trainings brought together over 30 participants. They not only showed a great interest in the training but were also active in designing a longer-term action plan to improve the protection of children locally.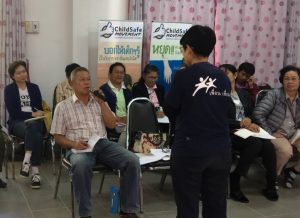 This was the first time we've done this kind of training. However we'll definitely be repeating it around Thailand to ensure that we keep all our tourism trends ChildSafe!'