Creative Kids Make Stories 4 Strength!
At Friends, we very much believe in nurturing the creative arts in the children we work with, so we were delighted when last month four artists from New York-based Stories 4 Strength traveled to Siem Reap to spend a couple of weeks working with young people from the Friends Kaliyan Mith (KM) program and partner the Angkor Hospital for Children (AHC). Let's hear more about the project from Friends Technical Coordinator in Siem Reap, Laura.
"Over two weeks, the New York artists held creative workshops for 25 children aged 9-14, from our KM Drop in Centre and Non-formal Education program. These workshops also involved some older children from AHC, who supported younger participants and helped with translation.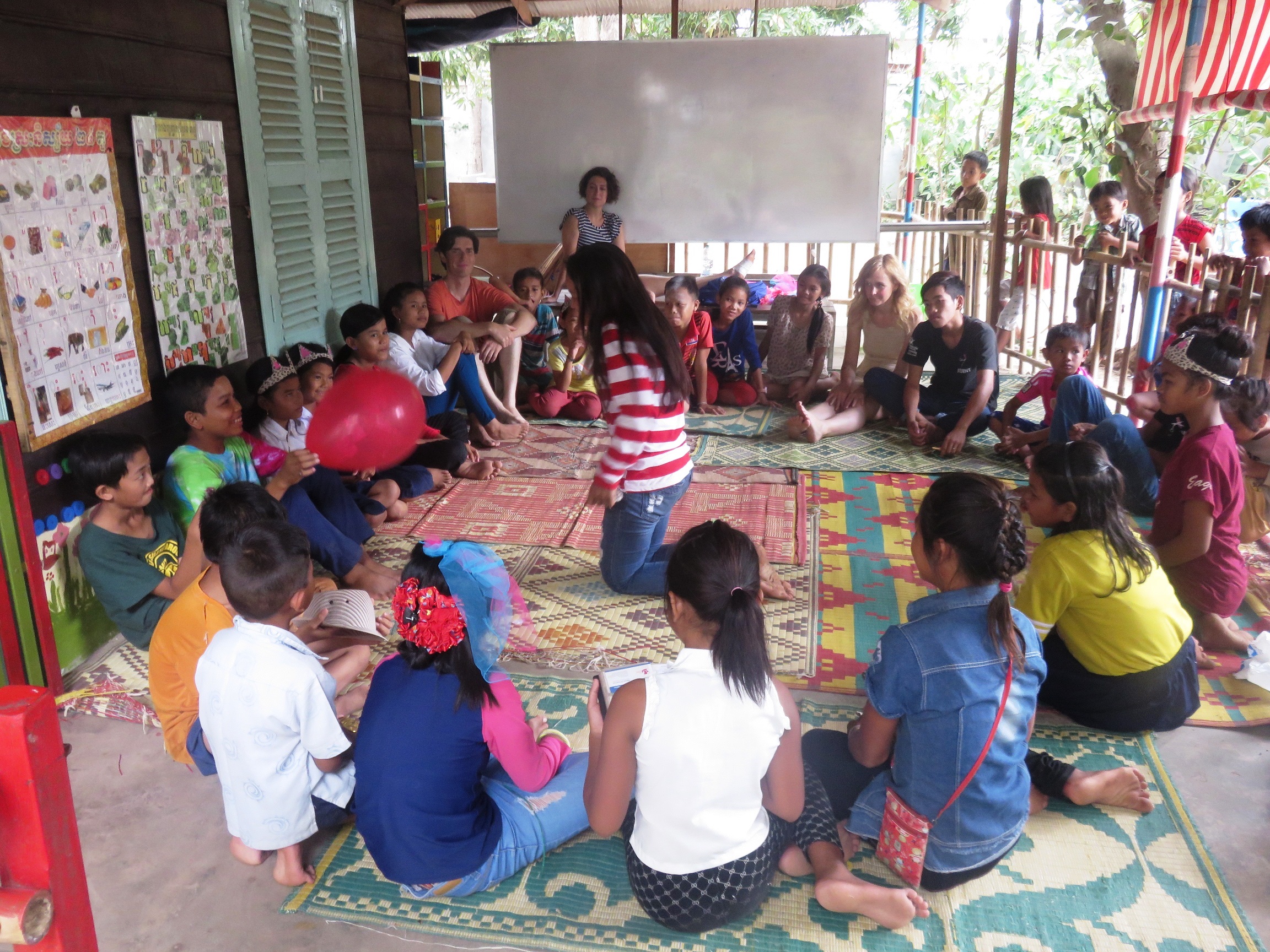 Using theater, music and puppetry, they worked with Stories 4 Strength to develop their own show.  The theme of the show was health and everything was developed from the ideas of the children, including the performance and all the accompanying songs.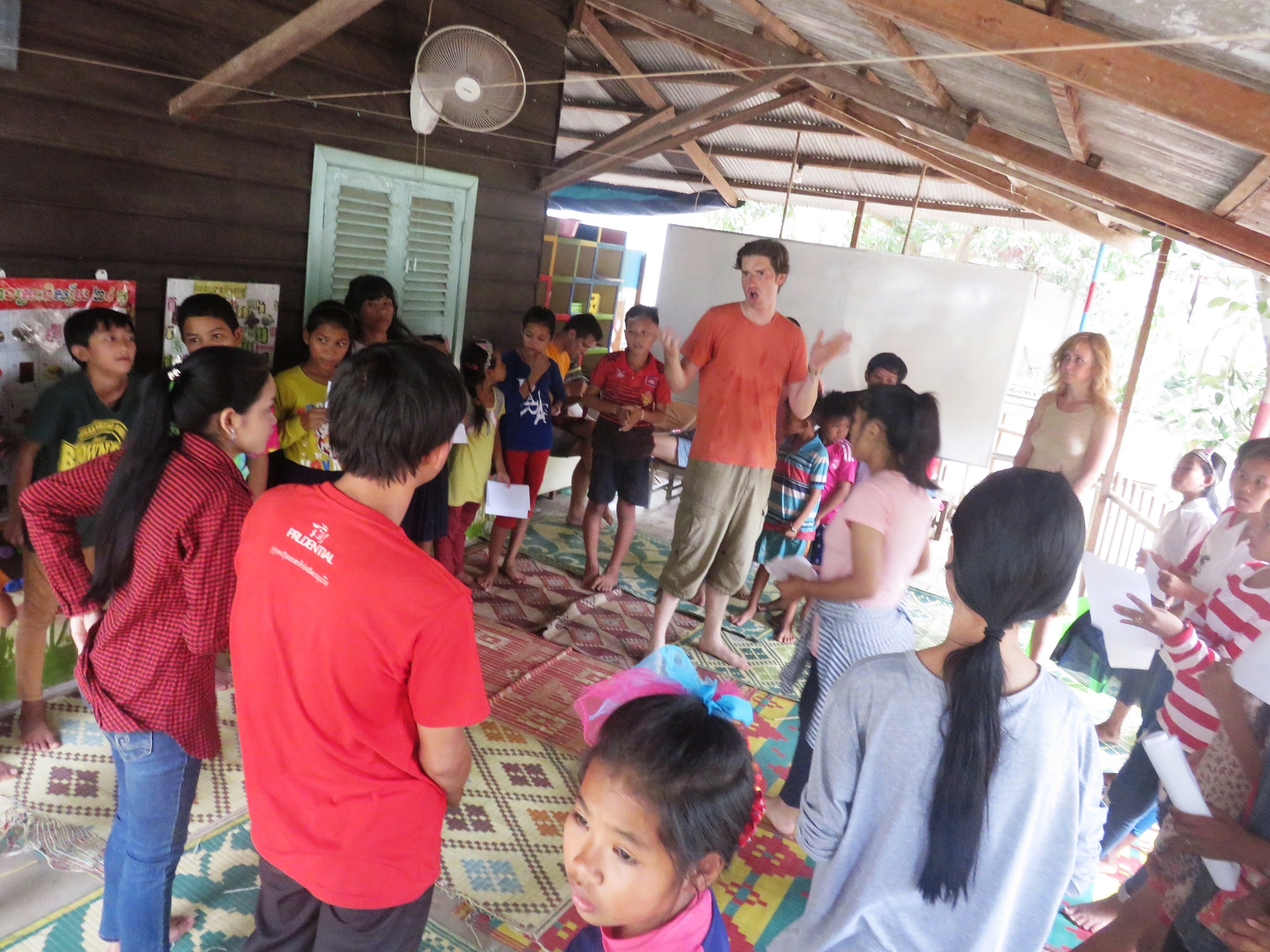 After two weeks of preparation, three performances were held. At the KM Taksen T'bong Centre, the AHC and in Jaya House Hotel.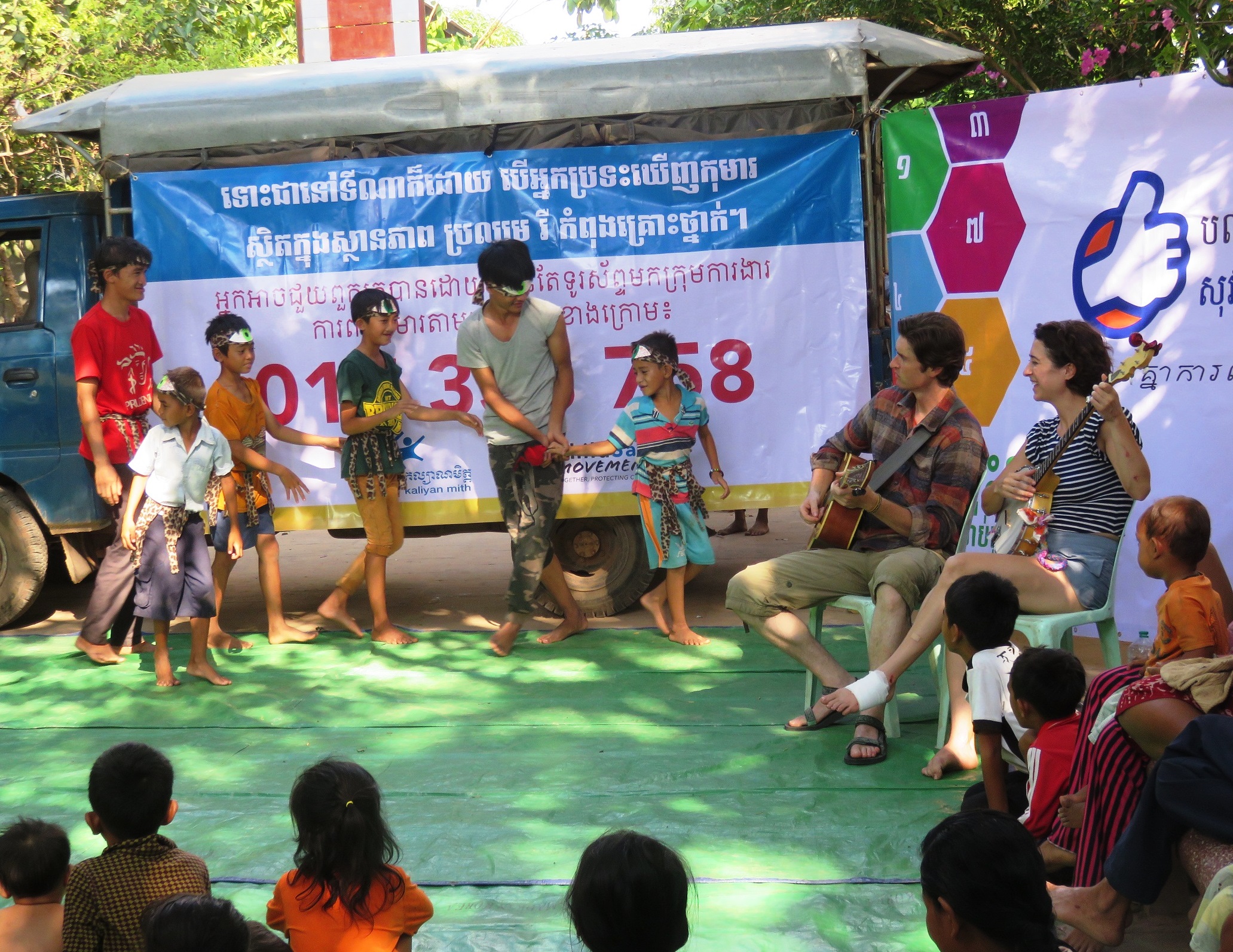 Feedback from the young people was very positive, they loved creating the show and performing in front of family and friends.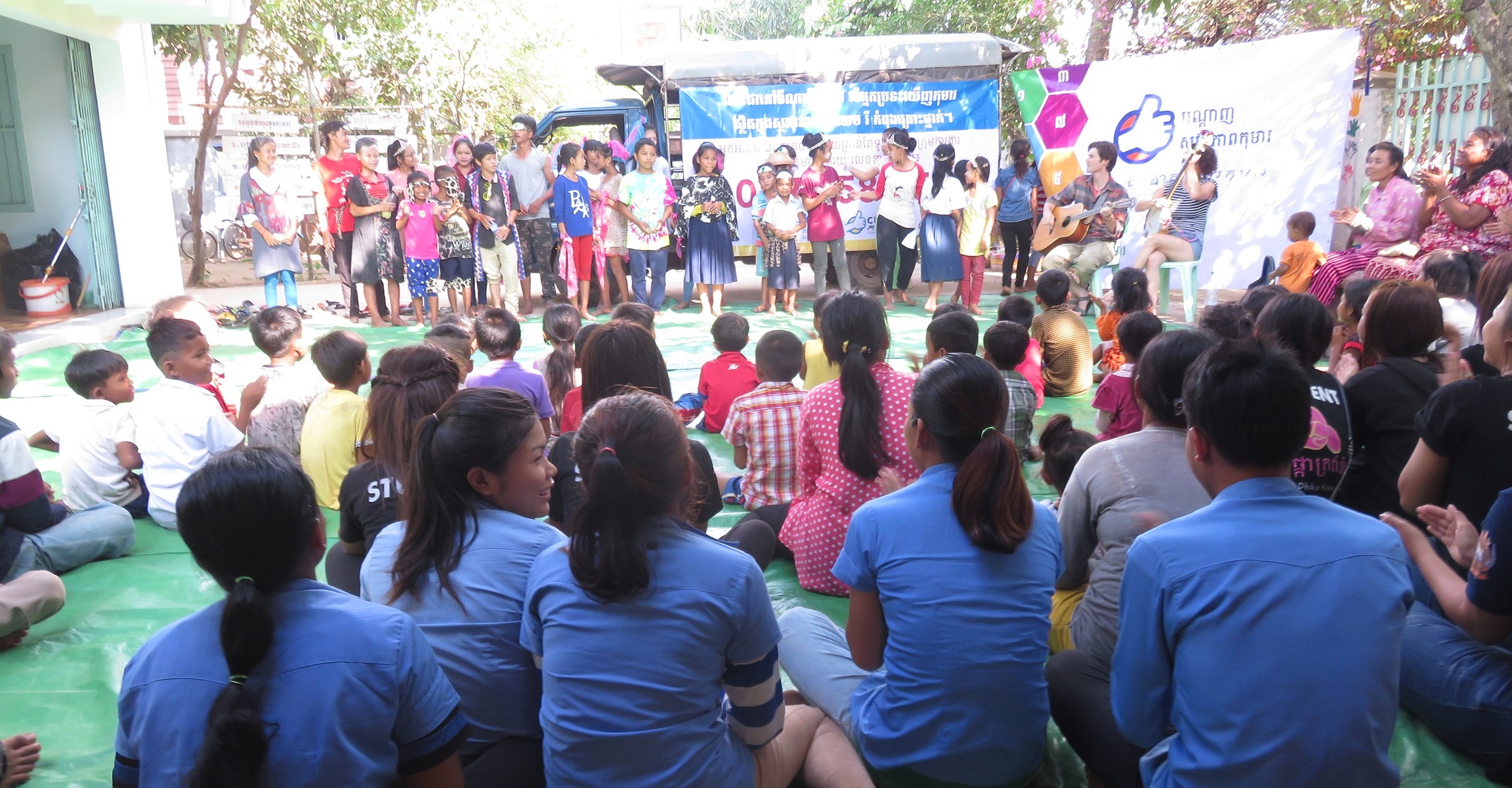 The children really developed over the course of the workshops to become more engaged and confident. KM staff also found the experience beneficial, learning some new techniques for engaging with communities.
Stories 4 Strength had a great time too.  Founder Annie Worden reflected "We had an absolutely incredible time with all of you and the kids – they really were some of the most creative, fun kids we've worked with. What an amazing experience!"
 Based on the success of this partnership, we're really hoping to have the opportunity to work with Stories 4 Strength again in the future!"