A Champion of Child Protection!
For this story, we will focus on one of our #EverydayHeroes from Indonesia–Mrs. Ms.*  A vital member of her community, Mrs. Ms. is a mother, a shopkeeper and  – a  trained ChildSafe Agent!
As an Agent for Yayasan Teman Baik, her work extends all the way from her home to the sub-district area. She came to be a ChildSafe Agent because of her love for children and a new-found passion to protect their lives. She came to know about ChildSafe when she started helping out with activities run by Yayasan Teman Baik staff in her community in Matraman. When the staff saw how much she loved doing this, they asked her if she wanted to be a ChildSafe Agent. She jumped at the opportunity, and became an official ChildSafe Agent in 2019.
Mrs. Ms is a champion of child protection in her area. She deals with everything from preventing violence against children, to  preventing child abandonment and exploitation. She meets with parents in her community to share information on how to take better care of  children and protect them more effectively. She is active in reporting child abandonment cases happening in her area. 
Most recently, in February 2023, she held awareness raising discussions about the issue of child kidnapping, which was prevalent in DKI (Daerah Khusus Ibukota/Special Capital Region) Jakarta. The outcomes of the conversation piqued the interest of the participants, the majority of whom were women in their neighborhood, because Mrs. Ms presented many examples of cases outside of her home environment in the Jakarta area.
Continuing to promote child safety, Mrs. Ms collaborated with other community initiatives to spread awareness on the matter further. She was able to combine her job as a child protection agent with her community mobilization efforts as an extension agent for Family Information Services (FIS) in her Rukun Warga (Neighborhood Unit). 
Mrs. Ms promoted other Yayasan Teman Baik's initiatives, such as social support, law, education, and health for children, in a community mobilization competition at the sub-district level.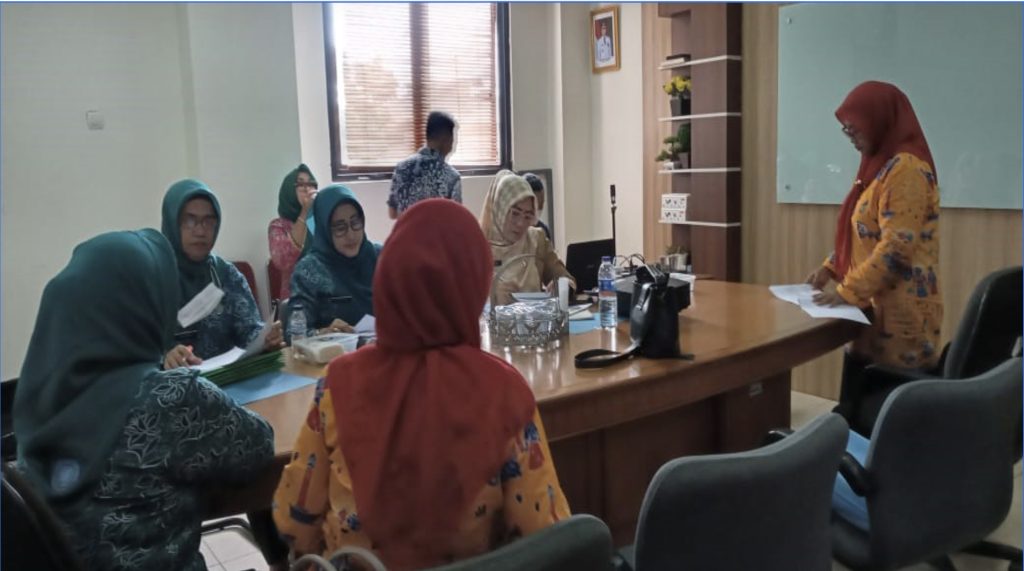 Ms. MS* in her presentation. photo supplied by Yayasan Teman Baik
"In my presentation, I included Teman Baik as a partner in our area," she said, explaining to the judges that "Yayasan Teman Baik is a child protection organization that has helped children in our area with social, legal, educational, and health support."
The Family Welfare Programme and Head of Implementing Unit Empowerment, Child Protection and Population Control (a government program) organizers at the sub-district level were amazed by Ms' role as a child protection agent. This is due to the fact that her role can help child protection cases advance and mobilize the mothers in her Rukun Warga (Neighborhood Unit).
Her efforts eventually led to Yayasan Teman Baik's campaigns being recognized by the local government program and since then she had been requested to expand the Yayasan Teman Baik program's reach beyond her Rukun Warga (RW) area and into neighboring RWs. Two RWs requested Yayasan Teman Baik for help in promoting child protection at the sub-district level Governmental Family Welfare Programme mobilizing in order to assist the child protection system in the RW environment. Yayasan Teman Baik was also asked by sub-district Family Welfare Programme activists to help raise audiences for them. 
Mrs. Ms continues to work hand in hand with Yayasan Teman Baik and her many contacts in local authorities in spreading awareness about child protection and child safety – a true child protection champion!

*name changed for privacy.