Yoga Reaps Rewards For Youth!
Yoga is of course a set of methods which promote the mental, physical and spiritual well-being of individuals, so there would seem to be a strong relationship between the discipline of Yoga and the holistic approach of the Friends-International programs in building futures for children and youth and communities.
So perhaps it's no surprise that the latest project from the great Friends team in Siem Reap, Cambodia, is all about…
YOGA!
Laura, Technical Coordinator for Kaliyan Mith, the Friends-International program in the city, filled us in on exactly what has been happening.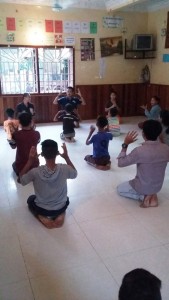 'Last Sunday (the 29th January), 24 children and young people who are currently staying at the Kaliyan Mith Transitional Home*in the city participated in their first ever yoga class.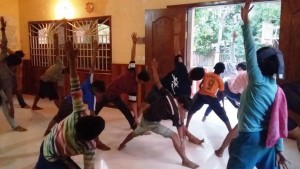 A volunteer yoga teacher started the class by explaining what yoga is and talking about its many benefits, such as improving health, making you stronger, helping with positive thinking and reducing stress. The teacher then took the children though a sequence of yoga moves.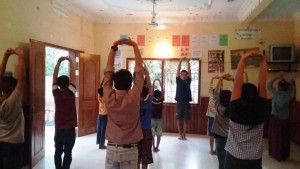 As you can see from the photos, the class was a big success, all the children really enjoyed trying out yoga.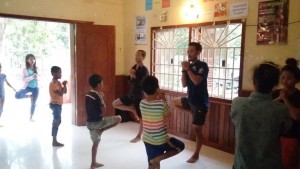 We at Kaliyan Mith are now planning on holding regular yoga classes at the Transitional Home, so that the children and young people can continue to access the many benefits of yoga.'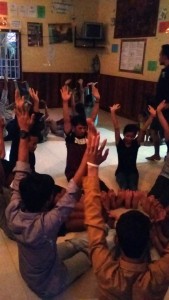 *Transitional Homes provide temporary accommodation for youth who are unable to live with their families at a given point in time. This may include youth who have come to the city from the provinces and have no family in the city, those who have had disagreements with their family and do not wish to remain at home, or other situations where short-term support for shelter is needed. What is clear and is very much program policy is that this provision is temporary – youth are supported to reintegrate with their family, or are assisted to independent living situations as soon as is practical and possible.