Take the Friends 'N' Food Challenge!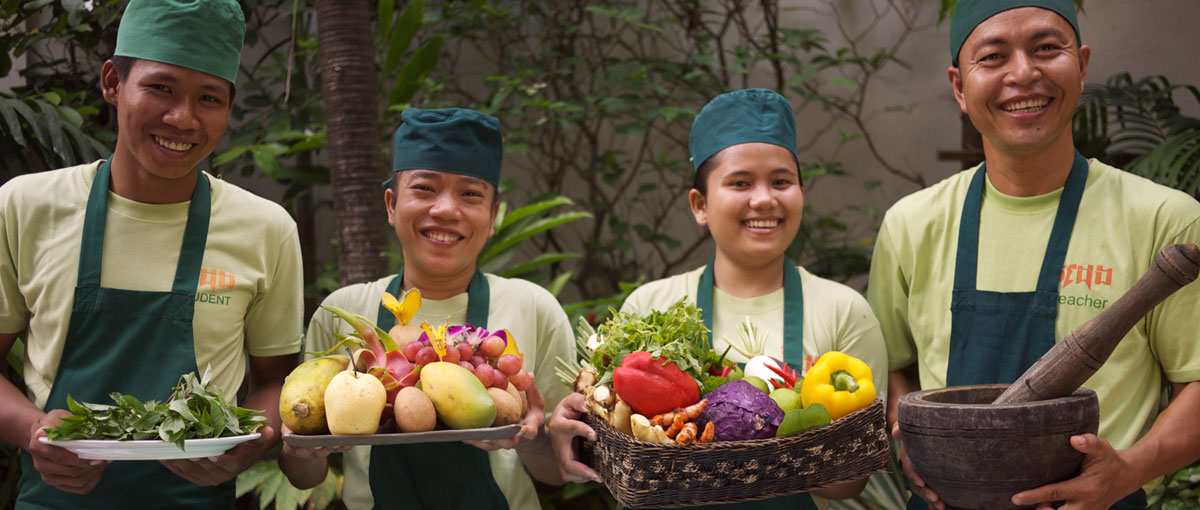 Here at Friends-International we're famous for our award-winning training restaurants, but now we want you to be our head chef! Our supporters around the world are taking the Friends 'N' Food Challenge – holding dinner parties to raise funding for Friends. There's also a special prize available for all our supporters…
Click on the link below to download your free booklet with six of our best-loved recipes, and find out what the special prize is!
Or fancy cooking something else? No problem, make whatever tickles your taste buds! The main thing is you have a great time and help us to raise funds for our work with children and young people.
Here's a sneak preview of what your dinner party could look like:
Start off with the delicious Watermelon and Goat's Cheese Salad with Mandarins and Honey Citrus Vinaigrette from our brand new Khaiphaen restaurant in Luang Prabang
Ready for your main? Try our fantastic Pork and Pumpkin Laap with Mint – from Makphet, our training restaurant in Vientiane
Finish off with the stunning Pumpkin Tart with Toasted Sesame and Ginger Five Spice Ice Cream, another favorite at Khaiphaen
Fancy a cocktail? Wash your meal down with the sensational Raspberry and Lime Daiquiri, made famous by Friends the Restaurant in Phnom Penh.
 Easy guide to hosting your party

  Step 1 – Set a date and invite all your friends! Decide how much you will ask each guest to donate and let them know.

  Step 2 – Choose your dishes, either from the fantastic recipes in our booklet or whatever else you like!

  Step 3 – Dinner Party time! Have a great time – don't forget to collect all the donations on the night and take lots of photos…

  Step 4 – Share the photos of your party with us on social media!

   Step 5 –Donate the funds you have raised on our Challenge webpage, using a credit card or debit card: https://www.crowdrise.com/Friends-International-SE.
Your dinner party will be part of the Skoll Challenge, an exciting six week challenge where we are raising urgently needed funds for our work with marginalized children and young people. We can receive $50,000 matched funding from the Skoll Foundation, so what you raise could be doubled or even tripled! This really is the best time of year to raise money for Friends, so we hope you will get involved!
If you have any questions or would like more info on getting involved, please email sam@friends-international.org.