Unlocking the Future
Young people are faced with more challenges than ever in getting a job that offers security, a decent income and a positive future career. This is even truer in some developing countries.
In Cambodia, the key challenge is to find a job that upholds their human rights and doesn't put them in harm's way. The Ministry of Education in Cambodia identified 1 in 5 young people in the country to be likely to drop out of their final two years of education. To be excluded from school and employment is a reality for too many of the young people we work with. For many the prospect of a decent, well paid and safe job continues to appear out of reach and unattainable.
At Friends we want to continue to support young people in their careers and to help them to shape their own futures for the better. Our team of social workers and employment officers continue to work hard to make this a reality for the young people that we work alongside.
Seeking a New Skill
Choosing an interest and career was easy for Rithy*, he knew from his first meeting with our team that he wanted to be a tailor and to learn skills in sewing. Rithy made the journey to Phnom Penh from Siem Reap alone, his relationship with his family had broken down and he hoped that his prospects would improve in the capital.
Yet, he had limited skills and his health continued to deteriorate as managing his diabetes and encephalitis became increasingly difficult.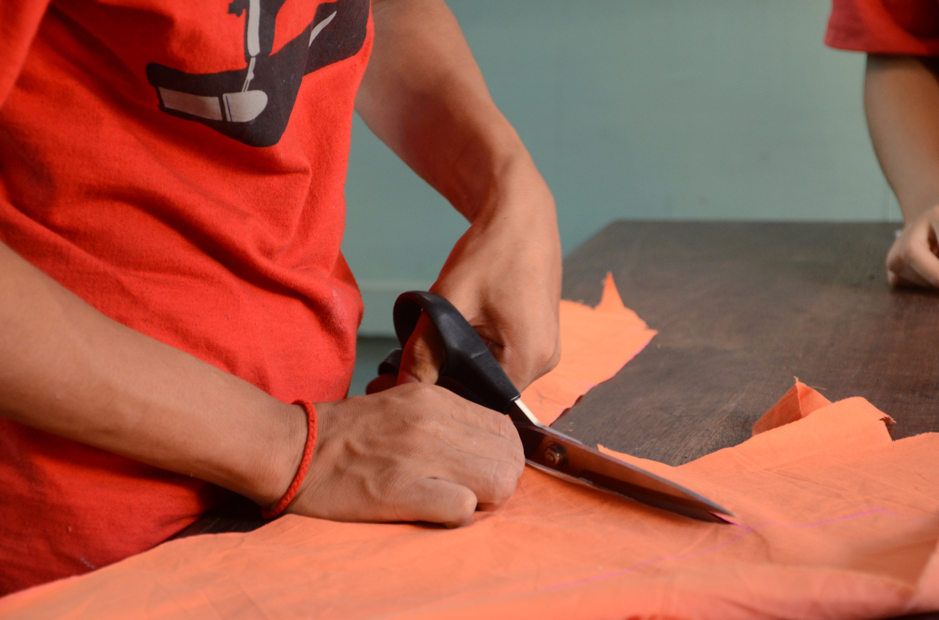 Following a stay in hospital, we were made aware of Rithy's story and met with him. The social workers were a supportive and understanding addition to his life, teaching Rithy about the services offered by Friends. Rithy stayed in contact with Friends receiving accommodation, food and education. He decided he wanted to return to employment, his health had improved, and he was ready to build his future.
I have received a lot of help from Friends such as accommodation, meals, healthcare, and encouragement.
Learning about the different opportunities gave Rithy a newfound level of optimism and excitement for the future, and he soon joined the vocational training program. Straight away he was keen to learn the methods and techniques of sewing and soon landed himself an internship with a local tailor.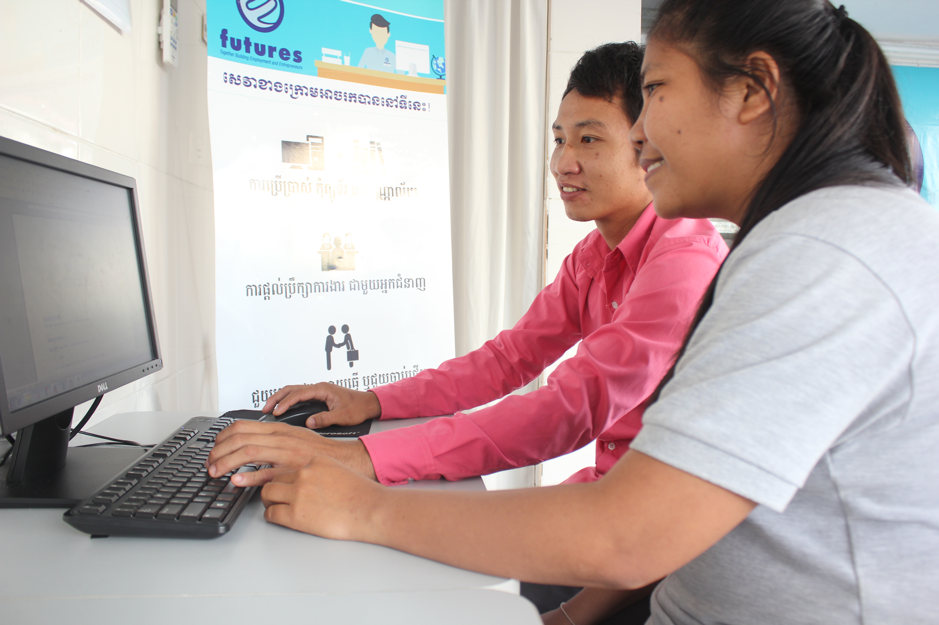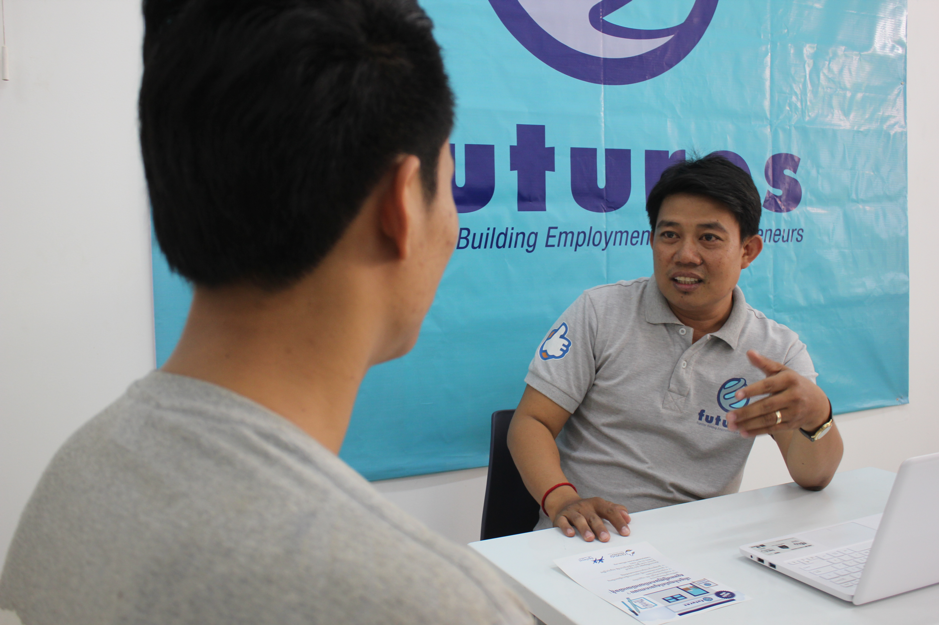 Finding Futures
Our Futures Offices connect young people with employers who value and respect the individuals that work for them. Our #EverydayHeroes at the Futures Office focus on creating a holistic support network for the young people that they work with. Simply offering skills training is limited in the extent to which an individual can succeed and enjoy their career.
The team at the Futures Office assist young people in building their CVs, gaining internships before more permanent work and provide them with opportunities to practice their interview skills. Finding young people a job is only part of being an employment officer at Futures. We focus on making sure young people are supported to become engaged and versatile individuals ready to not only get a job, but also ready to enjoy their new roles.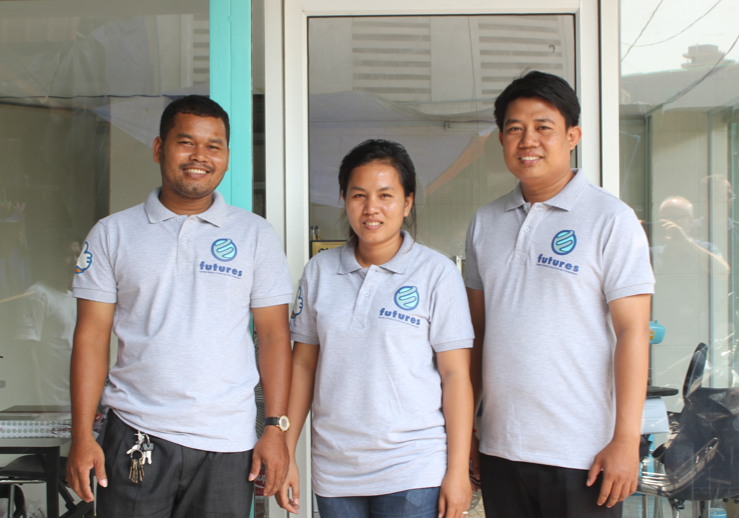 New Opportunities for the Future
Now in full time employment at a garment company that promotes ethical production, Rithy is just one of the young people we've met who has used his new skills to pave out his own future. With the support of his employment officer and the confidence in his own abilities he has his eyes set on the next step.
For the future, I will continue to work hard, and I hope that I will one day become the team leader at my job.
Our #EverydayHeroes continue to support individuals like Rithy to find their new career paths. For Rithy, he can now focus on the life he has built for himself and to continue his career as a tailor.
*The name has been changed to protect identity