Taking Steps to Better Futures
Under the summer sun, we find Mg Mg* selling bird seed to support his family's daily needs. A young person with bright eyes and a welcoming smile, he sits by the roadside in the city of Yangon all day.
One of our #EverydayHeroes *Phi, a social worker from Tha Ngae Chin Myar (TNCM – Friends Myanmar) came across Mg Mg while on outreach one day and struck up a conversation with him. Mg Mg quickly gained interest in the possibility of getting back into learning. Mg Mg told Phi that he once attended school 5 years ago but had to drop out because he couldn't keep up with his classmates and the lessons. Phi told him he can eventually get back into school once he has caught up with his reading and writing skills and that TNCM offers a Non Formal Education program to get him started learning again.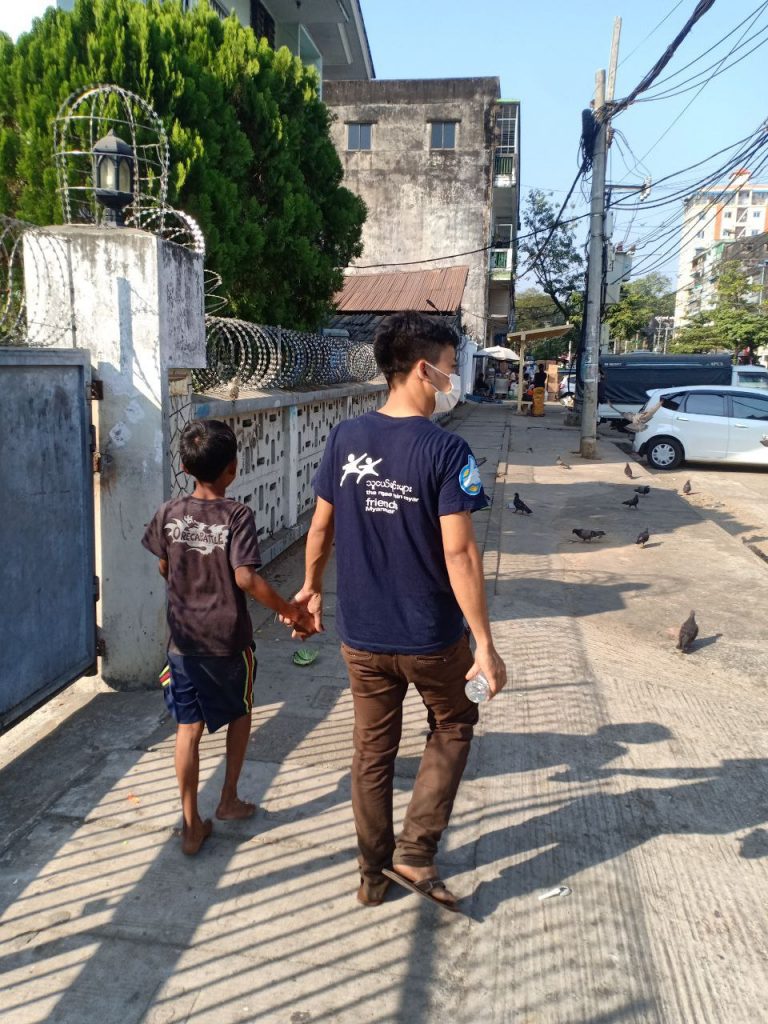 Mg Mg was present, bright and early at the TNCM center soon after that to start his learning journey. When his class finished he ate a nourishing lunch at the center, cooked by the Vocational Training students there, then went back to his pitch to sell bird seed in the afternoon.
One day, Mg Mg came to the TNCM center with another boy. He had brought his friend, Aung Aung who is normally found collecting plastic on the streets. Together, they want to learn and sharpen their skills in high hopes that both of them will be able to return to public school.
In one of the conversations we have had with Mg Mg he said, "I would like to be a social worker one day! I want to help people who are in need."
Studying with the Non Formal Education program has allowed Mg Mg and Aung Aung to make small steps to happily overcome challenges in getting the education they deserve and to have the space to start dreaming about better futures!
*Names changed for privacy