From Siem Reap To Sihanoukville – CYTI Partners Share Education Approaches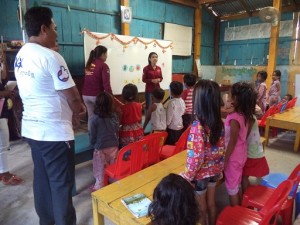 Last week saw Cambodian  CYTI Alliance partners Kaliyan Mith from Siem Reap heading down to the south of the country to meet with another CYTI partner, award-winning NGO M'Lop Tapang . CYTI advocates sharing best practice between partners in mutual exchanges, and that is just what was on the agenda for this visit, with non-formal education being the subject.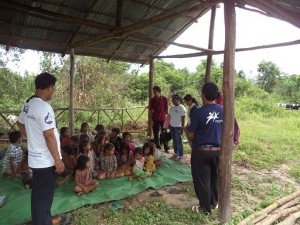 Non-formal education (NFE) forms a crucial part of the outreach work all Friends programs undertake. Our programs have been recognized for their impact and effectiveness, with, for example, the Cambodian Ministry of  Education endorsing and adopting the NFE toolbox developed by CYTI partner Mith Samlanh in Phnom Penh.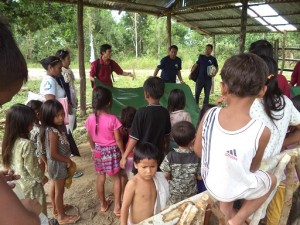 This exchange visit was headed by School Reintegration Project Manager Vantha, who summarized what the visit was all about –
'From 6-9, August, 4 NFE teachers and 1 team leader from Kaliyan Mith visited the M'lop Tapang organization. The purpose of this  visit was to exchange experiences, explore how and why we schedule things differently, look at both our curriculums , the technical aspects of teaching and how we implement our libraries. We also brainstormed ideas with the M'Lop Tapang team on how we can most effectively develop our NFE center at Kaliyan Mith. '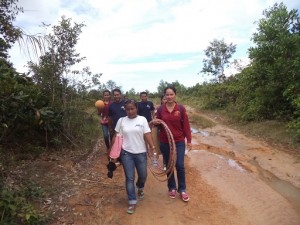 CYTI – partners working  'Together, building futures'!