Siem Reap – Reintegrations… And Graduations!
It's been a busy time at the Friends Siem Reap program, Kaliyan Mith (KM), as they prepare to reintegrate and support children into school!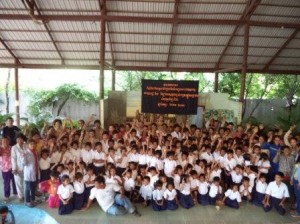 269 new children (137 females) will be reintegrated this upcoming academic year 2013/2014, while 475 children (239 females) reintegrated in previous years have been supported to remain in school. Among these 475 children, 95% of them have  successfully passed their exams and moved on to a higher grade. All of them will receive school material support.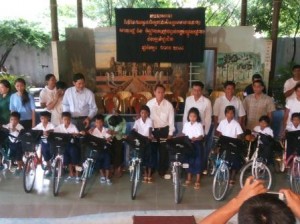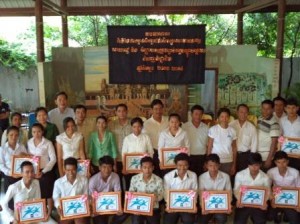 A first school material distribution ceremony took place for 544 children on the same day as the graduation ceremony for 72 Vocational Training students at KM Education and Training Center on Thursday 19th September 2013.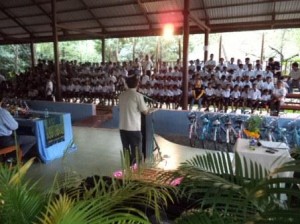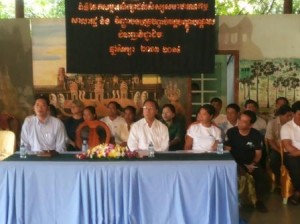 Around  400 participants attended the ceremony. Dignitaries included the Chief of Siem Reap Education Office, who was Chairman of the ceremony, the Deputy Director of the Department of Labor and Vocational Training and the Chief of Slrogram Commune alongside 17 public school partner directors, children, students and parents.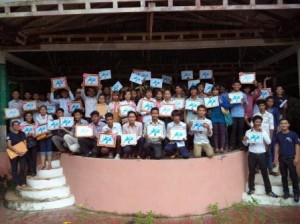 Two further school material distribution ceremonies will be organized in Chong Kneas and Anlong Pi on Thursday 26th and Friday 27th September 2013.