New year resolution: why not #RunWithFriends in 2019?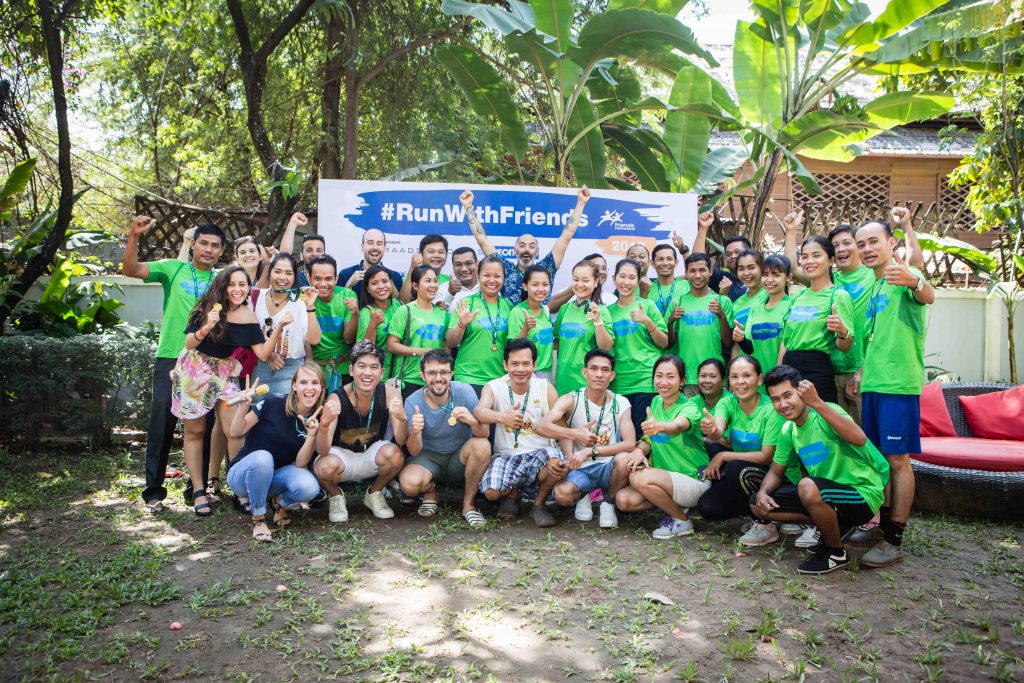 On 2nd December 2018, more than 160 supporters of Friends gathered in Siem Reap, Cambodia to run the Angkor Wat International Half Marathon. Many others sponsored our runners who raised over $30,000 to support our programs through their amazing fundraising efforts!
MAADS Hotels and Decathlon Cambodia partnered with us on the event and helped us make it a great success by providing prizes for the best fundraisers and T-shirts for all runners.
This fundraising initiative represents a great opportunity for us to increase our income to support marginalized youth and also to boost our visibility. And we want to make it even more incredible in 2019!
In 2019, let's #RunWithFriends around the world!
Want to get fit while doing good? Join us and #RunWithFriends wherever you are in the world!
Whether you want to join us in Cambodia, in Thailand, in Singapore or in your home country, get your running shoes on and make your kilometers count.
Interested? Fill in this form to let us know where you would like to #RunWithFriends and we will send you more information when time will come!