Return of the (mini) Makphet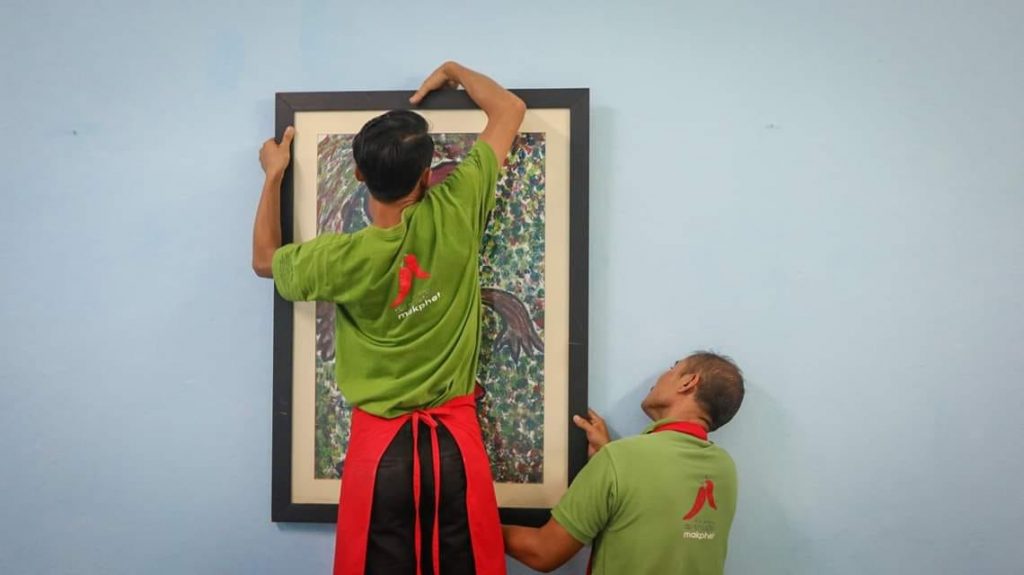 Building futures for young people across Southeast Asia is at the core of what we do and who we are. Many of our students choose to learn skills in cooking and knowledge of the restaurant business. At Friends, our seven TREE Alliance (our hospitality program) eateries across the region facilitate training and enable students to gain genuine experience of working life in a restaurant.
Makphet Returns!
Our restaurant Makphet, was once a staple of the foodie scene in Vientiane. Yet in 2017, due to extortionate rent prices, the doors of Makphet were forced to close. But, after two years of hard work from our team in Laos, and the generous contributions from our supporters, Makphet is back – but with a little twist!
We are very excited to have opened Mini-Makphet in Vietniane! Until we can fully reopen Makphet, we have found a temporary solution to get our students back learning skills in cooking and hospitality. Not only will you be able to find old favourites from Makphet, but we are also serving up delicious fresh noodle soup from our new training program Let's Eat! Let's Eat supports parents and caretakers that have limited opportunities, we are able to not only support youth but also to support the adults in their lives!
Changing Lives Today
Through our social businesses, we are able to support young people and families to take control of their futures. One of the students we met was Seng, he was unable to complete his education as his family were too poor to support him. At the age of 17 he moved from the rural area of the province to live with his uncle near Vientiane. With an incomplete education and few skills, finding employment was challenging for him.
I am excited about my life now! I know I can find a job as a cook and then I can support my family
Luckily, Seng was aware of our training program as just two years before his sister had studied at Makphet before it closed. Having enrolled onto our training program, Seng learnt quickly and had developed quite a passion for making the desserts! Throughout his time at our training restaurant, Seng has been able to learn new skills and even take up new hobbies! He keeps many of the other students entertained by playing the guitar for them!
Restaurants just like Mini-Makphet enable us to support students, like Seng, to follow their interests, gain experience and build their futures. Our programs go beyond simply training, rather we support our students to find confidence in themselves and to develop their own interests and passions. If you're in Southeast Asia, be sure to visit one of our restaurants!
You can find Mini-Makphet at the entrance of our Friends Office "Peaun Mit" in Vientiane on Rue Phai Nam.
*Name has been changed to protect identity