'Mission in Manila'! CYTI and ChildSafe promoting partnership and child protection.
This update comes from our dynamic duo of Sebastien Le Mouellec (CYTI Alliance)  and Khemreth Vann (Tito from ChildSafe), who are currently swimming around Manila in the Philippines supporting partners there and creating new opportunities for our work.
'We did not work much earlier this week due to the floods, but we did not waste our time… !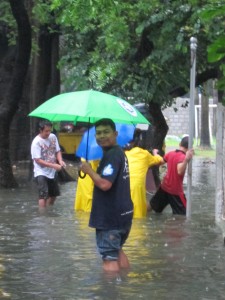 We went on outreach under the heavy rain with water up to our knees, doing outreach ourselves at night, met with a donor interested in supporting us, provided initial support to our partner (Bahay Tuluyan), hoped to sign with one new partner…Many things to share upon return!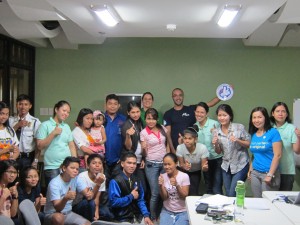 Together with Tito  we worked until 1 am yesterday to prepare a training we delivered today: and we are glad to announce (fanfare!) that we have our first…Certified Childsafe guesthouse in Manila!It is called 'Makabata' and is a training guesthouse run by an NGO. They are really concerned about Child Protection. The students attended the training and we could see that the youth knew very well about their rights and Child Protection and they asked us really relevant questions.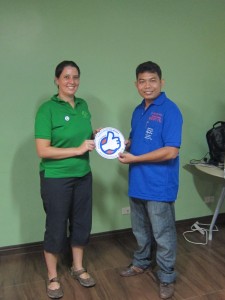 We have another NGO that is interested in developing ChildSafe at a community level, in one area of Tondo: the biggest slums either of us have seen, with terrible living conditions. Still to come, developing the 7 Tips for the Philippines, working on an MOU with the Government and continuing our close collaboration with our current partner… So we are quite excited about starting CYTI/CS here in Manila!'