Gem of an Idea Takes Flight (The Vanna Jewelry Incubation Story)
Fascinated by the beauty of gems and jewelry, Vanna started collecting jewelry as soon as she was earning her own money. She shared her love for them by gifting friends and family. Her job as an admin officer also gave her the opportunity to order beautiful jewelry for faculty and staff. One day, she thought, "why not make this passion into a business?"
With her passion for jewelry and design, Vanna dreamed of being her own boss and owning her own jewelry business. Her inspiration — a woman who had placed a few precious stones on a simple monk's bracelet and made it so much more valuable and beautiful.
She started taking drawing classes to sharpen her skills and to be able to express her creativity on paper. She saved up money to open a physical shop and soon she was able to rent out a place to start selling her jewelry. She learned how to design jewelry and hired a silversmith to render it.
Opening a shop posed many challenges for Vanna. As a new entrepreneur she was still learning the ropes on how to run her business, and soon the funds started to run out and she had to close her shop. Beaten but still hopeful, she had to take a part-time job to make up for her losses and start earning back her lost capital. She still had not given up on her jewelry dream.
In 2019, Friends Futures Factory (F3) had Makers Market—a space where vendors could set-up pop-up shops at a minimal monthly rent. Vanna heard from a friend about F3 and was interested – maybe she could revive her shop there?
She then met with staff from F3 to explore that possibility. Following that meeting, she decided yes – she would open her shop at F3.
Once opened, she received other forms of support from the F3 team—business set-up advice, including how to display her products strategically to help with her sales. Everything was going well until the COVID-19 pandemic hit.
With the virus spreading and public fear, people avoiding public spaces, Vanna's business was in crisis. It wasn't only Vanna's business, but all the other businesses in the Makers Market and all over the world. During these challenging times, the F3 team supported Vanna and the other vendors to adapt to survive the pandemic. The team from F3 supported every vendor in the Makers Market to sell their products via Facebook Online Selling. They taught Vanna and the other vendors how to run the online live selling sessions themselves and how to market their products more effectively on social media.
Throughout the pandemic, Vanna thrived by building her clients online via social media. She kept at it until the world slowly emerged from the pandemic.
In July 2022, Vanna joined F3's Incubation Project. The Incubation Project aims to support its incubators (young entrepreneurs) to realize their dreams, fueling their start-ups by giving them the space, the guidance and the training they need to make their businesses successful. In the incubation project, Vanna formed friendships with her peers, other incubators in the program. Being in the program drove Vanna to develop her business further. She acquired various skills namely better customer service, and business planning, among others.
Fast forward to 2023, and Vanna Art & Jewelry is ready to spread its wings beyond F3. Upon ending her time in F3, we asked Vanna how she feels about moving out of there.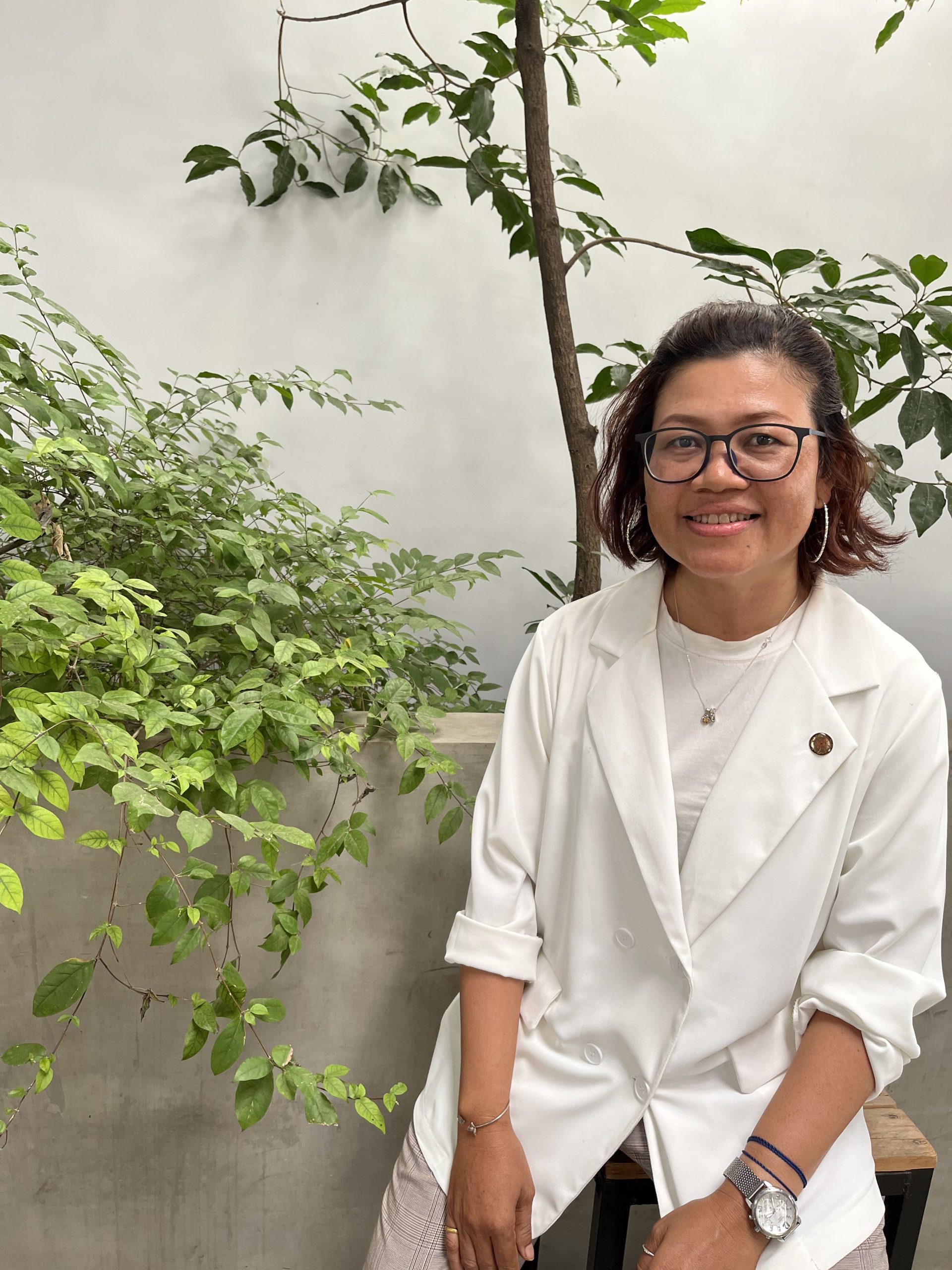 She said,
"I feel stronger going out of F3 because of the people (in the Incubation Project) who have pushed me into developing my business. Having F3 provided me the space to grow – that's one of the important factors in helping me grow my business. I feel like an official entrepreneur!"
Vanna Art & Jewelry is still available in F3 and it will continue as an online business alongside Vanna's new passion in becoming a healthcare consultant. You will also see Vanna and her lovely jewelry in future F3 events soon!