FUTURES in the time of COVID-19 – Part Two
Unlocking Opportunities
In Part Two of this look at how the Futures team builds futures in the time of COVID-19, the focus falls on two young women, and the challenges they faced in finding employment that was both safe and decent in Cambodia.
Building a Beautiful Future
Tuch Siem* lives in Siem Reap. She dropped out from school in grade 9 to help her dad support his family of eight. He made a little money from farming and Tuch Siem started working in construction, physically hard and often unsafe work for little money (maybe $4 a day at most). She loved her studies and going to school with her friends but wanted her family to have a better life and ensure her brothers and sisters had food. In her free time, she also worked as a laborer in her village to try to get a little extra money. 
She found out about Kaliyan Mith from ads placed in the commune by the Outreach team. The social worker talked to her about vocational training opportunities and how enrolling in training and doing job readiness could help her get a better job. Inspired by this, she attended her first class in beauty vocational training in January 2019.
Alongside her training,Tuch Siem also received Khmer, math and English classes, as well as life skills education and job readiness. She really enjoyed the nails and hair modules and would practice with her friends in the village.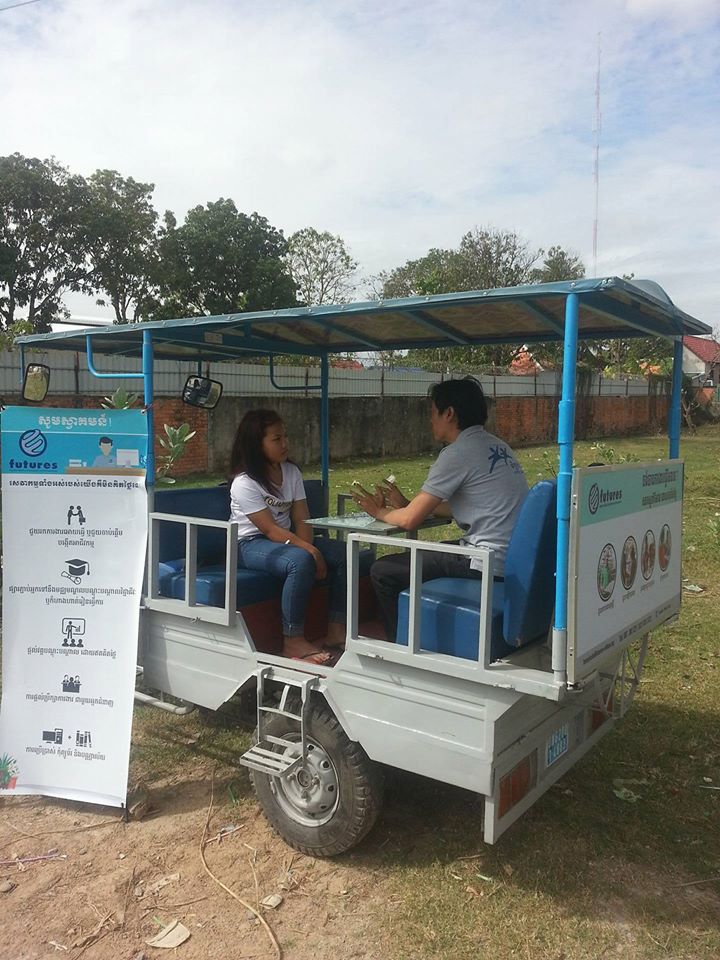 The Futures team placed her in a job in November 2019 after she graduated from Vocational Training. Her employer is very pleased with her skills and says Tuch Siem is great with the customers, very friendly.
The impact of COVID-19 in Siem Reap forced many businesses, particularly those related to tourism, to close and subsequently drove up unemployment. However, Tuch Siem has been very fortunate that the business she was placed at remains open and staff have not been impacted by any wage reductions. She earns $150 per month in a safe and dignified work environment.
She is grateful to Futures for helping her to do something she enjoys that enables her to support her family. She hopes she can continue to develop her skills and one day open her own small business. She is proud of herself for having a clear goal toward a  positive future.
*Name changed to protect privacy. 
From Beer Server to Barista
Rady* is 19 and lives with a friend in a small rented room in Siem Reap. She has lived away from home for some time now, and had been working from 4pm to 2am every night as a server in a beer garden, a demanding and often unsafe environment for a young woman. Earning around $200 per month she sent 50% of her salary home to help support her five siblings. However she still dreamed of a better job, one where she would not have to work at night.
Rady heard about Kaliyan Mith from her friend who was a graduate of their beauty vocational training. She came to the Futures office in February 2020 looking for employment support. They made a plan with her to provide career counselling and soft skills training in preparation for job placement into safe and decent work.
In early March the beer garden where she worked closed in response to government regulations on COVID-19, leaving Rady with no income and no way to support her family. She didn't know how she was going to pay for food and rent.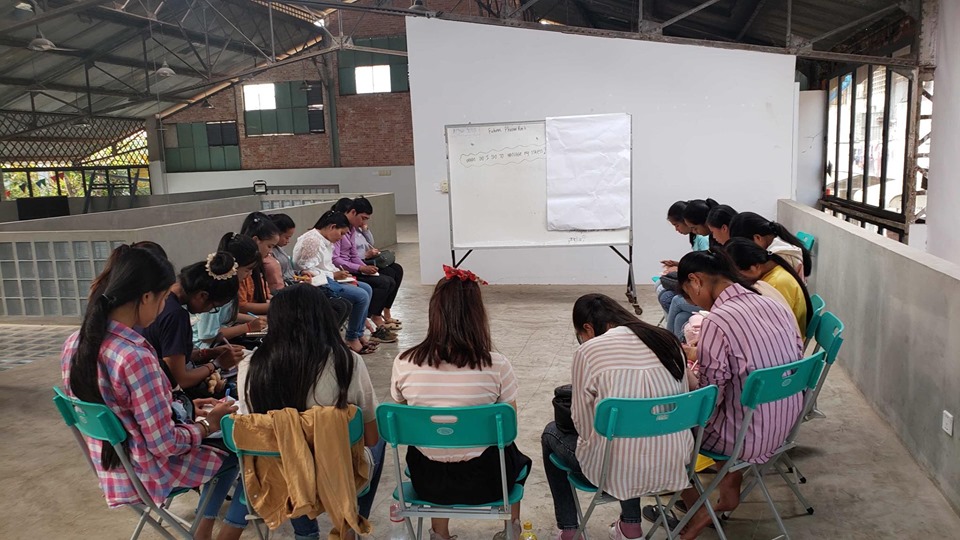 (Image taken pre- COVID-19 regulations coming into force. For illustrative purposes only, this image does not include any persons featured in this article.)
In April, a Futures social worker visited Rady to perform an emergency needs assessment. The visit included comprehensive COVID-19 prevention and protection training including the importance of hygiene practices. Based on the assessment of her situation, Rady was then provided with rental support for the next three months.
The Futures office soon found her a job as a barista. This meant she could earn $140 per month and also get a meal during her shift. . Although this salary is less than her job in the beer garden, Rady is so happy she contacted Kaliyan Mith and the Futures team, and is enjoying being in a more safe and comfortable environment and working during the day. She has also begun sending money to her family once again to help them through their financial challenges.
In the upcoming final part of this feature on Futures employment project, we cross into Lao PDR…
*Name changed to protect privacy
[The Futures project in Siem Reap is very grateful for funding support from Credit Suisse APAC Foundation, the Fossil Foundation, the Pierre Bellon Foundation, ECPAT Luxembourg, the International Monetary Fund, and Ville de Geneve]