From Myanmar to Germany – training for success!
It's been a difficult time for the #everydayheroes of Friends Myanmar these last few years so it's always welcome to share a success story from the team. This is Zaw Zaw's story… 
Beginnings

Let's start by going back in time to learn more about the origins of Tha Ngae Chin Myar (TNCM), the Friends-International program in Myanmar. After visiting the Friends-International project in Cambodia, Myanmar Social Entrepreneur Ms. Khin decided to open a vocational training restaurant modeled on Friends The Restaurant in Phnom Penh. With the support of TREE Alliance, that restaurant, Linkage, opened in Yangon city and began to develop its services.
At the same time Friends-International were carrying out various large scale trainings with UNICEF in Myanmar to local NGOs and the Ministry of Social Work (MoSW). These focused on working with marginalized children and case management. They also collaborated with UNICEF to initiate the ChildSafe Campaign for travelers as the country was opening to tourism.
In 2019, as Ms. Khin decided to concentrate on her own work, the project was registered again with the MoSW with expanded social support services as the newest Friends Alliance program, Tha Ngae Chin Myar.
Zaw Zaw Arrives
Zaw Zaw's story starts back in 2014 at LinkAge training restaurant where a friend of his had previously worked. Zaw Zaw struck the Linkage team as being a young man full of promise and dreams, with a big heart to help out. At first he worked as a volunteer, assisting the staff and other students whenever needed. He then registered as a student when the formal training in the culinary arts opened. His hard work paid off when he graduated in 2019 and landed a job as a cook in LinkAge Restaurant. Shortly after, in 2020, he applied to be a social worker for the Tha Ngae Chin Myar program, and was accepted.
Building His Future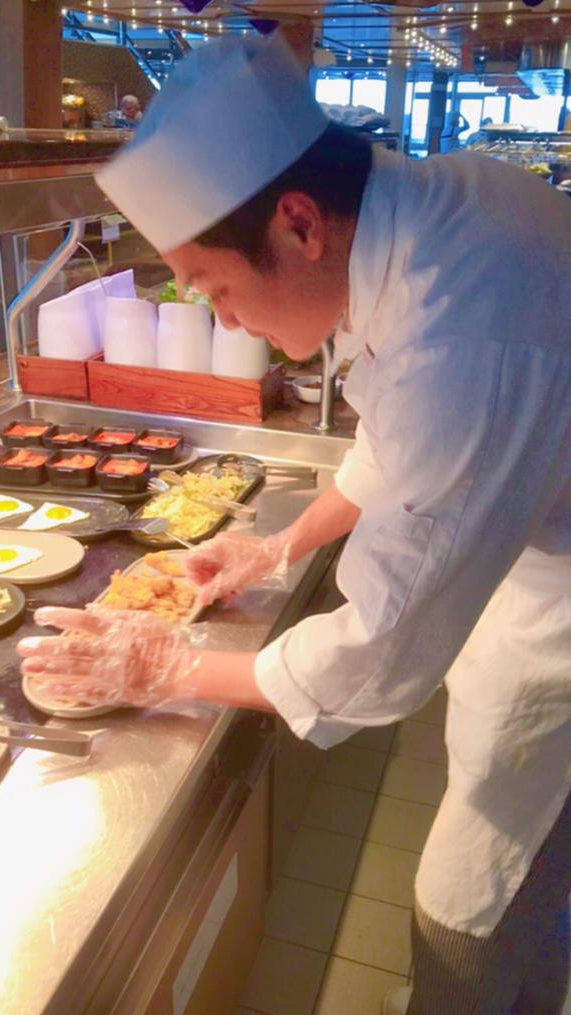 Zaw Zaw worked both as a cook and a social worker for LinkAge for a good four years, imparting his skills to new students arriving at the training restaurant. As a social worker, he engaged with the marginalized youth of Yangon either on the streets or in the drop-in center of the program. He stayed with TNCM through the pandemic and the last few turbulent years of social unrest in the city and country, helping out his compatriots by preparing emergency food supplies and meals for those who needed it most.
However, this year, after his years of service, Zaw Zaw has closed the door on this chapter with Linkage and TCNM. He has now left the country to take up a new career in hospitality overseas (and on the seas!). Based in Germany, he is thoroughly enjoying his new role as a Commis Chef on a cruise ship. He loves the new challenges and opportunities this brings, and looks forward towards a promising international future, all based on the skills he gained at TCNM during his years at the project.
A success story that everyone can be proud of!