We are very happy to share this exciting event that Peuan Peuan, the Friends Thailand program, recently participated in. We got the full story from Chanthana Le Mouellic, who is the Peuan Peuan Child Protection Project Coordinator. Here is what she told us –
'The Peuan Peuan Friends Thailand team was very excited to participate in a high profile activity alongside the Children and Youth Council of Thailand. This took place between the 15th and 17th of November 2017. It was a workshop based on Article #28 of the  UN Convention on the Rights of the Child, and was titled " Every child can be a HERO"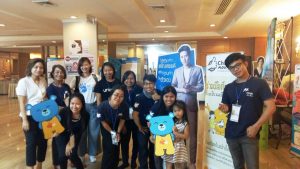 For the first part of the event on 16th November, the Peuan Peuan team were requested by UNICEF and the Thailand Department for Children and Youth (DCY)  to support as trainers to provide training on issues such as violence, the skills needed to ensure protection from all forms of abuse, and the channels available that can be used to report  abuse and to find help when abuse is happening.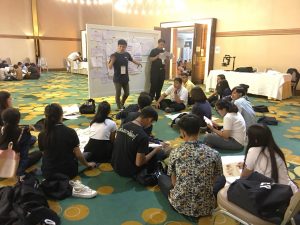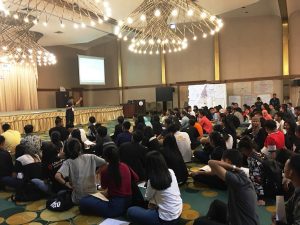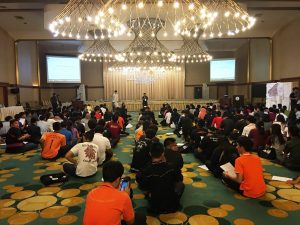 In total Peuan Peuan team delivered training to 230 children and youth !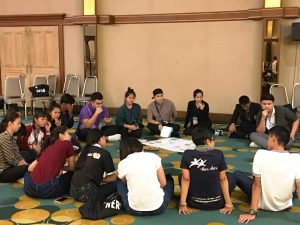 This was followed on the 17th November by presentations in support of a declaration to end violence against children. In attendance along with young people from The Children and Youth Council of Thailand were Deputy Prime Minister Admiral Narong Pipatanasai, Mr. Vitat Techaboon, the Director-General of Department for Children and Youth, Mr, Tomus Davin, the UNICEF Thailand Country Representative and Ms.Orowan Saowapat, Country Program Director of Friends Thailand.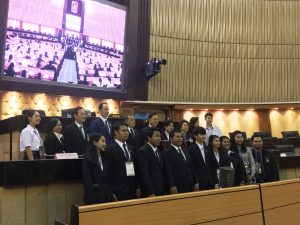 You can watch a great video of all the event highlights at this link – click here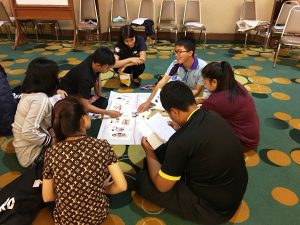 This was a great opportunity for Friends Thailand to build capacity in youth through training young Thai people to understand the many risks they face and to go on to share the positive actions they can take to mitigate those risks with their peers afterwards.'