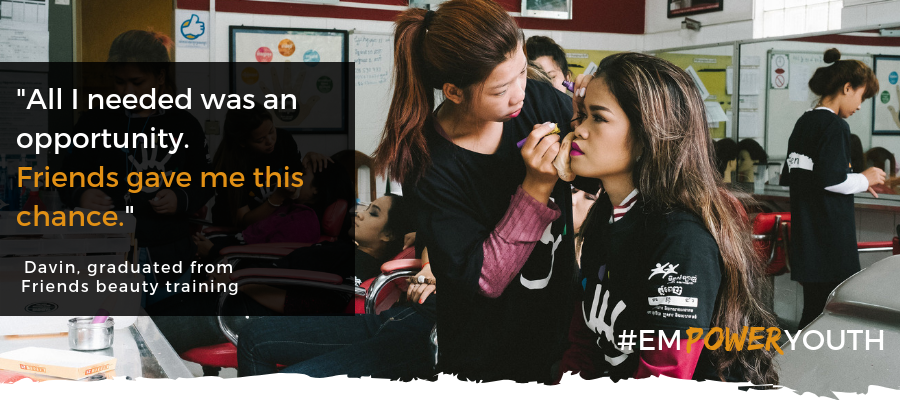 As a child, Davin, her parents and two sisters shared a one-room wooden shack in one of Phnom Penh's slums. Her mother sold second-hand clothing at a nearby market and her father worked in construction. Even though both of her parents were employed, the family's resources were extremely limited. Together, Davin's mother and father earned just $4-5 per day to support the entire family.
When Davin was 15, she was influenced by her friends to drop out of school. The slum in which she lived faced rampant drug abuse, and Davin eventually left home and started using drugs herself. Shortly after, however, she was caught by police and sent to jail for two years.
One day, Davin was asked by prison guards if she wanted to enroll in a beauty training course. The program, run by Friends' staff, was designed to help inmates reintegrate back into society. Davin saw her opportunity, and quickly raised her hand to join the program.
Davin worked hard, studying every day and building close bonds with her instructors. After being released from prison, she continued the courses at Friends' vocational training center –– and she excelled! Her teachers noted that she was a respectful student and she progressed much faster than they expected.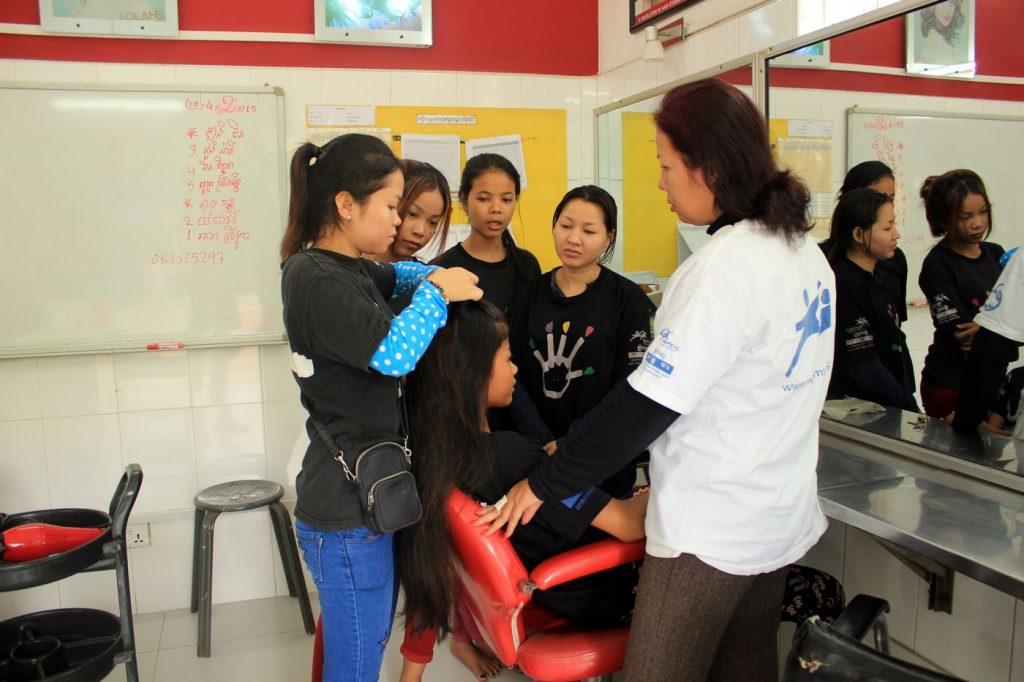 Despite her earlier challenges, Davin has built a new life for herself. After graduating from the beauty training program, Friends supported Davin to find a position as a hairdresser! She has now been working there for two months, and plans one day to open her OWN salon and sell beauty products!
From prison to a stable career, Davin has proved the power of opportunity. Her story shows what happens when you empower someone to build their own future –– but this doesn't stop with Davin!
You can help countless other young people today to change their own lives.