Ending Exploitation On The City Streets
This next story is from our Thailand team. It highlights the risks of abuse and exploitation many children face on city streets. It also shows how our #everydayheroes, social workers and ChildSafe Agents, work in collaboration with local authorities to ensure these children's support needs are met, and that perpetrators of child exploitation and abuse are brought to justice.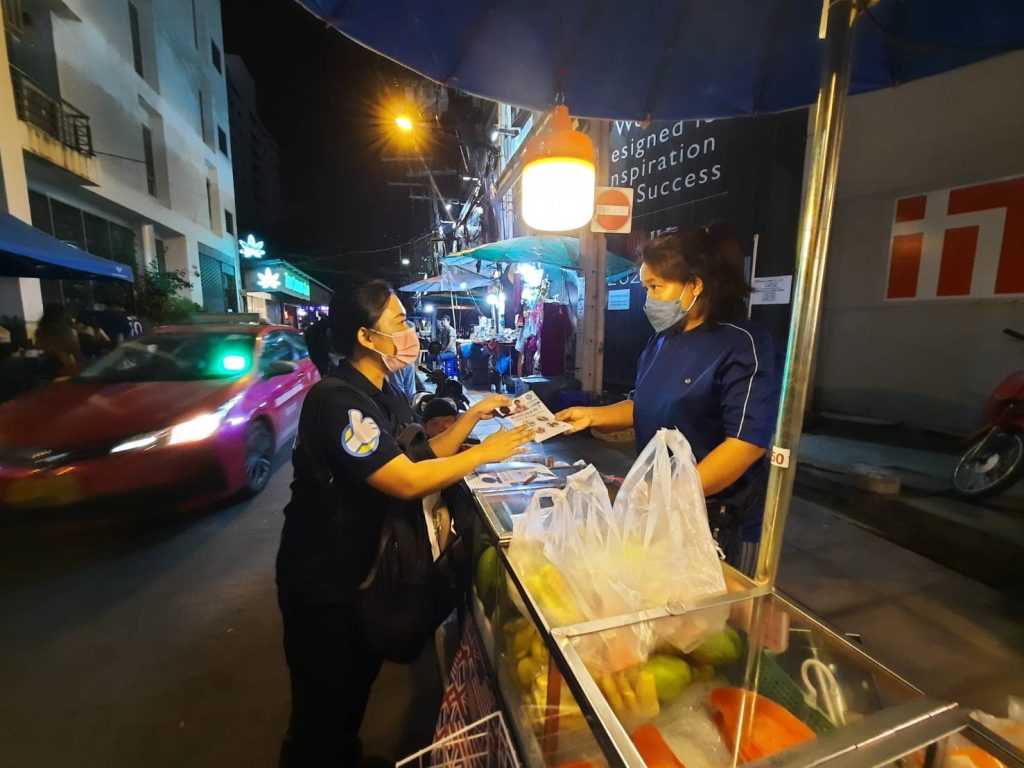 A Bad Idea
On one of the busiest of Bangkok's main thoroughfares, three Thai teenagers were deep in conversation with a young Cambodian girl. She was 14, from a family of undocumented migrants. Children in these situations can be particularly vulnerable to abuse and exploitation. The Thai teens told her that they knew a foreigner who would like to bring them to eat some delicious food.
Excited by this idea, the young girl then headed off to convince her friend, 12 year old Sinoun* and another nine-year old friend that they should all go to visit this man. They went to his hotel room together, but only Sinoun stayed. She remained there until the early hours of the next morning before heading back home.
The Morning After
The next day, an upset Sinoun talked to her mother. She explained that an old man had done 'bad things' to her.
The mother called the ChildSafe hotline right away to ask for help. She already knew about ChildSafe as the Peuan Peuan (Friends Thailand) team had been working with her family.
Peuan Peuan and ChildSafe teams took immediate action and went straight to the family. They went to the police station with Sinoun and her mum. They helped Sinoun with all the necessary support needed for her situation, which included translating and ensuring access to health services at the hospital. The team also visited the hotel with the police to get more information. The accused had already left the hotel. However, the police managed to obtain information about him which they passed to immigration services.
Following Up
The police referred Sinoun to a government shelter for protection and support. The team are ensuring regular follow up for her. Peuan Peuan heard from the police that the man was arrested by immigration officers at the airport and was handed over to the police. He is now in a Thai prison awaiting trial.
So far the police have been unable to locate the three Thai youth who made the 'introduction' . It is possible they had been paid by the foreigner to find young girls for him. Meanwhile ChildSafe Agents and social workers continue to work on the streets and in the communities of Bangkok. These #everydayheroes provide direct protection to children whilst educating them in the recognizing the many risks that can come from being on the streets.
*name changed to protect identity