Transforming Dreams into Futures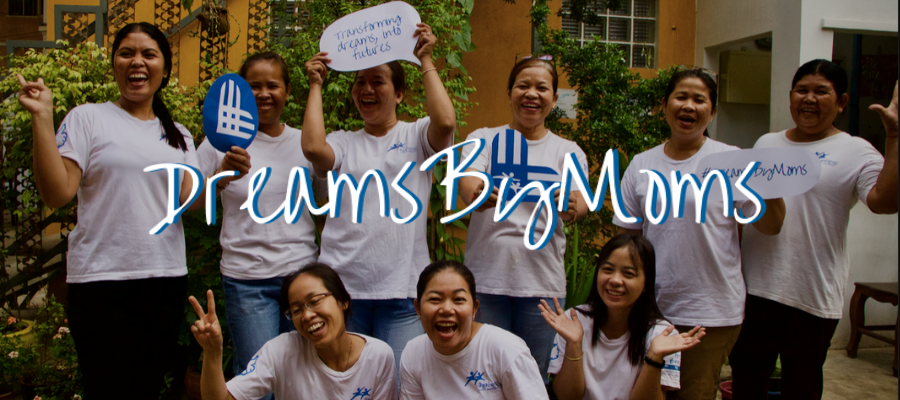 This festive season, we are celebrating the hopes and dreams that mothers have for their children. Over the next month 'Dreams by Moms' will highlight the different wishes that the mother's we work with and that our #Everydayheroes have for their children. Join us as we aim to transform these dreams into futures. 
---
The people that work for us are our #EverydayHeroes. They are passionate and motivated individuals that work within the communities we help every day, ensuring that children are educated, youth are empowered, and parents are supported. As well as the fantastic work that they do with Friends, many of our #EverydayHeroes are mother's themselves. So, who better to help us launch our latest campaign than them! We spoke to Nang at our office in Thailand and Sreypao in Phnom Penh to find out their hopes and dreams for their own children (and the children they work with!)
---
Dreams by Moms is highlighting the hopes that mothers have for their children – do you two have children of your own?
Sreypao: Yes! I'm a mother of two boys and one daughter, my daughter is currently studying in China whilst my boys are still in school.
Nang: I have one daughter, she is only two and a half!
Can you tell us a little about your role at Friends?
Sreypao: I am the reintegration project manager and have been working here since Friends started in 1994! Since 1995 I have been working on reintegrating children back into their families as it is so much better for them than growing up in an institution where they lack love and affection.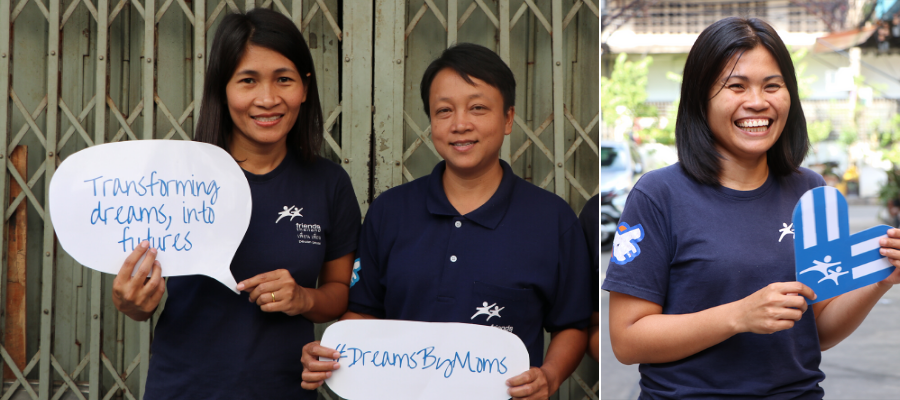 Nang: I helped with the initial research to set up the branch in Bangkok in 2005 and have been working here ever since! I work to help influence child protection policy in Thailand and I help to support children and youth by teaching them life skills and to help them tackle the challenges they face.
What are some of the challenges that the communities face?
Sreypao: Some of the families we work with don't have many options other than to abandon their children. Cultural beliefs still mean that pregnancies of unmarried women may not be accepted by the community. It is challenging to reintegrate children born from these circumstances due to such strong beliefs. Mothers can often face really difficult choices.
Nang: In the communities we work with in Bangkok, family planning is a really big issue, there's lots of children living in unhealthy conditions. Financial pressures also make big families even more difficult, but still contraception and family planning aren't comfortable topics for people.
Can you share what love about your job?
Sreypao: I love my job because I think it's very important for families to be together. I have 10 siblings, so I know the importance of being supported and taken care of within a family.
Nang: Every day I get to have the feeling that I'm doing something good. I do feel very lucky to work here.
What do you dream for your own children?
Sreypao: I dream for my children to do better than me, I want them to be able to get a master's degree and to go on and get a great job. Most importantly, I want them to be happy in their lives.
Nang: All I dream is for my own daughter to be able to create and follow her own dreams, and as long as she is safe, is able to look after herself, and knows right from wrong, I will be happy.
Finally, the children you work with – do you have dreams for them?
Sreypao: Of course, for the children in foster care especially, I dream for them to have a bright future. To be in a good family and receive the love and affection they deserve, I wish the same for them as I wish for my own children.
Nang: Just like my own daughter, I dream that they are able to take care of themselves. They face many challenges, but if they are able to responsible individuals and have a clear goal for the future, I believe that they will be able to lead great lives.
Our #EverydayHeroes like Sreypao and Nang help us to fulfil the dreams of the moms we work with. Follow us this December as we join forces across the globe to help transform the dreams of mother's into their futures. We want to hit $15,000 to make a massive impact on their lives. Let's get even more children back into school, even more children out of institutional care, and even more children to have access to opportunities for a brighter future. Just $25 provides a school kit for a child to help them return to school.