A Family in Recovery
In 2019, when Tom was nine years old he and his four siblings could not go to school because they had to take care of each other. Their parents were not capable of raising them because they were deep into their drug addiction. Tom's grandmother decided it was best for the family to move in with her, so that she could take care of the siblings while the parents did their best to heal and recover from drugs. So from Battambang province in Cambodia, they moved to Phnom Penh, the capital city.
Tom's mom had to be admitted to a drug rehabilitation facility, while his dad remained at home to undergo home-based treatment provided by Mith Samlanh. 
Mith Samlanh also gave emergency food services to support the family. Tom and his siblings were able to study again at the Mith Samlanh Education Center. His father recovered within two months while receiving continuous counseling support. After his father's full recovery, Futures Phnom Penh, the employment project run by Mith Samlanh, was able to find employment for him as a company driver. 
Tom's mother was also released from the rehabilitation center and was able to reunite with the rest of the family. With their father's stable job and their mother's recovery, Tom's family decided that they were capable enough to live on their own. In 2021, when COVID19's spread in Cambodia, Tom's mother was infected with the disease and sadly succumbed to the symptoms of COVID19. Their mother's death forced the family to go back to living with their grandmother again.
With Mith Samlanh's continued support, the children were able to continue their education under Mith Samlanh Education Center and in 2022, all of the children were successfully reintegrated into the public school system.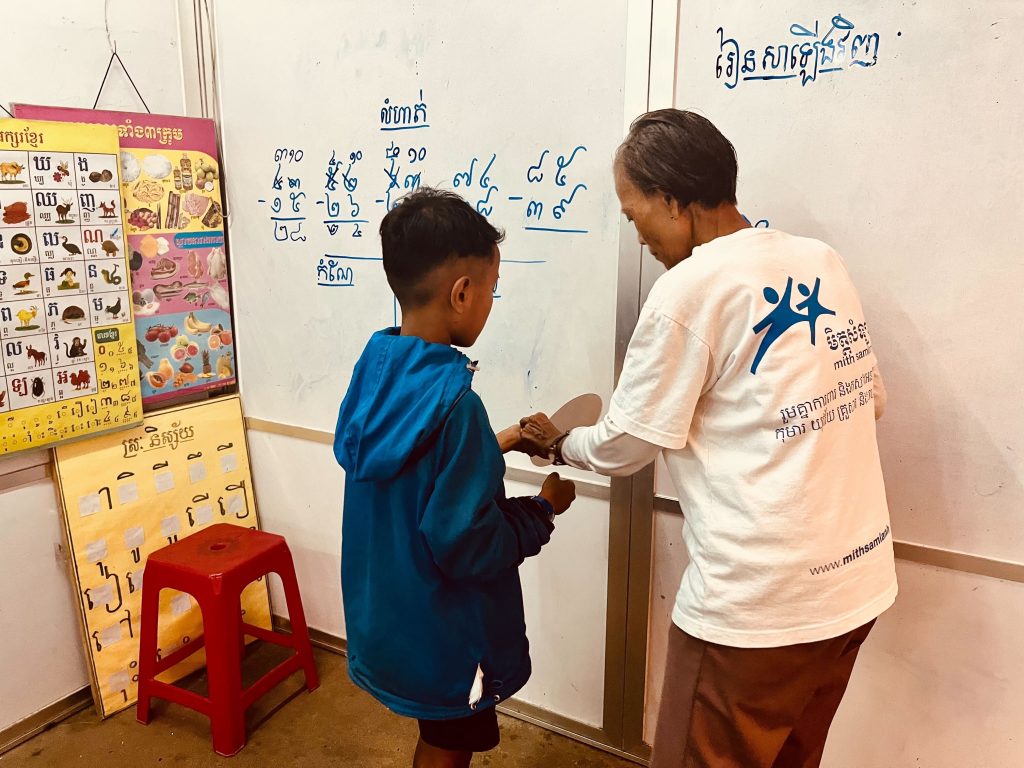 Currently, the father has a stable job as a food delivery driver and has enough income to support all of the children to continue their education. Mith Samlanh will continue to monitor the family situation, and give whatever further support may be needed in the journey of #buildingfutures for them.
To support the work Friends International and Mith Samlanh are doing, please visit www.friends-international.org/donate
*name changed for privacy.