Together For Employment!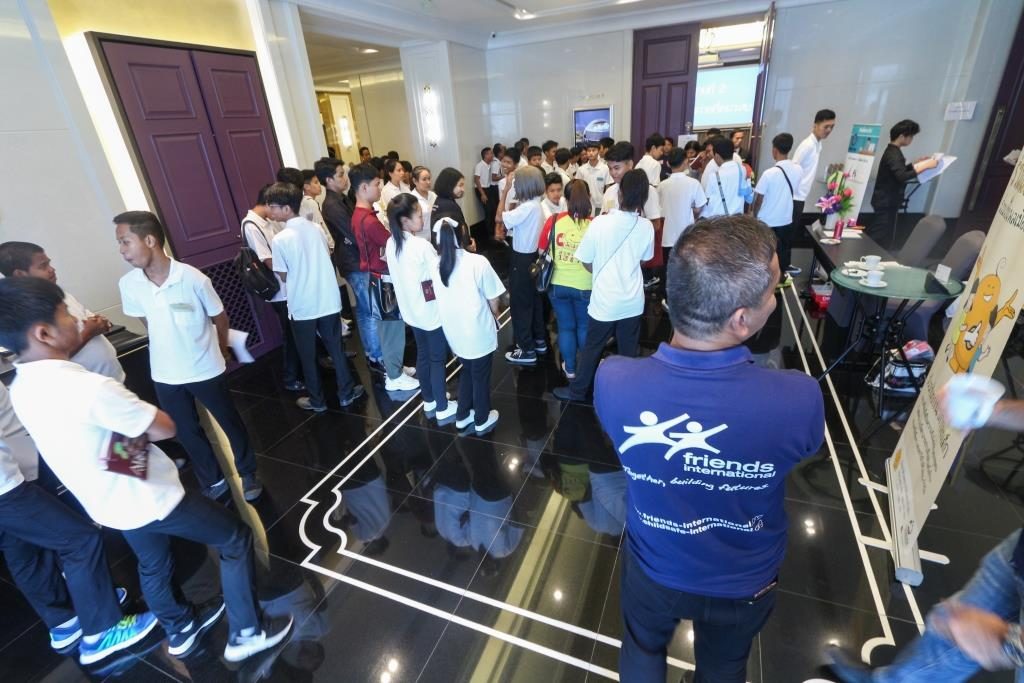 Preparing for the future

Looking for the right kind of employment to suit their skills and abilities can be intimidating for many young people. They can be unsure of what training or other opportunities may be open to them. They may not know how to 'sell' themselves the right way. Some may even feel they will have problems getting a job because of the social circumstances they are currently in.
Creating opportunities
Peuan Peuan, with support from UNICEF Thailand and donors Manchester United and Credit Suisse set out to change that by planning for a space where youth would be comfortable to meet professionals from the employment field. This would be a great step for them to prepare for their future as employees and workers. 
Employment workshop


A date was set for the Employment Workshop at the end of March. We are absolutely delighted that almost 100 people attended it! Two-thirds of them were youth from three communities in Bangkok where Peuan Peuan works. Young people were also there from four government shelters, partners of Peuan Peuan. These are under the jurisdiction of the Department of Juvenile Observation and Protection and the Department of Children and Youth from the Ministry of Social Development and Human Security. Our ChildSafe Alliance partner Childline also brought along a group of young people.
Business insights
We wanted to share practical advice for the youth from the business sector. Eight companies, some of them international chains were invited to coach them. Thank you to Sansiri, Central, Grand Center Point Hotel, Pandora, PTT, Premier, Starbucks,  and our ChildSafe partner the Nouvo city hotel for their participation!
Afternoon activity
Following round table talks on job interviews, CV, dress codes and other important areas to consider, a full afternoon of simulation, role plays, and practical exercises happened.
Opportunities!
The workshop was a great opportunity for youth to talk directly to companies, to Human Resources experts, asking questions and expressing any frustrations they felt in looking for employment. Discussions were frank and interesting , and professionals were amazed to see the relevance of the questions and topics the youth brought to the table!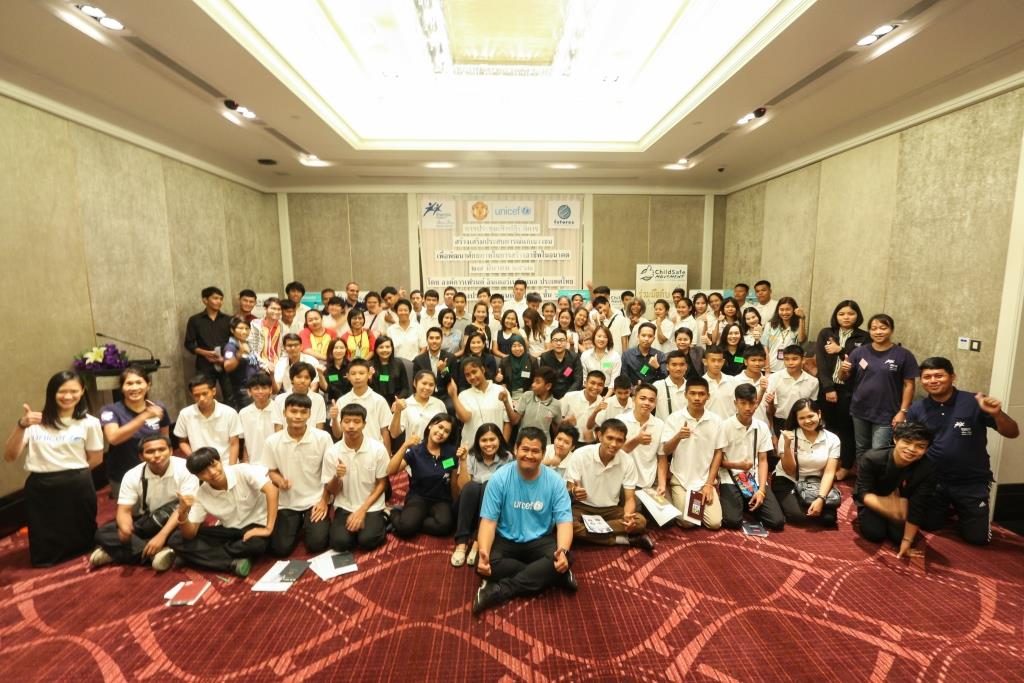 The workshop was voted a great success by all, so thoughts are now turning towards… yes,  organizing a second event like this!
Photo Credits – © UNICEF Thailand/2019/Bundit Chotesuwan