Off the Streets, Into Safety
Nighttime is when one of the most vulnerable and at-risk groups in Phnom Penh are most active – sex workers. Our #EverydayHeroes from the Mobile Night Bus (MNB) Team from Mith Samlanh are on the job to make sure that nobody gets left behind when it comes to #savinglives and #buildingfutures.
The team has been worked with over 700 sex workers to date, even in the midst of the COVID-19 pandemic. These challenging times certainly have brought more difficulty to the lives of the people of the night. More and more people from low income communities have been turning to the streets, to face the risks of becoming a sex worker for the lack of better opportunities, desperate to find a source of income to feed their families.
Assessment & Providing Emergency Support
From the month of July, the team has helped to provide emergency support to 100 sex workers. Out of this group the team found out that 70 of them had been living on the streets since the pandemic started. The team then came up with ideas on how to address this challenge to ensure their safety and well being.
Operation Group Homes
The team came up with a strategy. They split the big group they are working with into three smaller groups and found them temporary housing. The MNB team then collaborated with Futures Phnom Penh to help support them to find jobs, or to start small businesses which could prove a safe alternative source of income.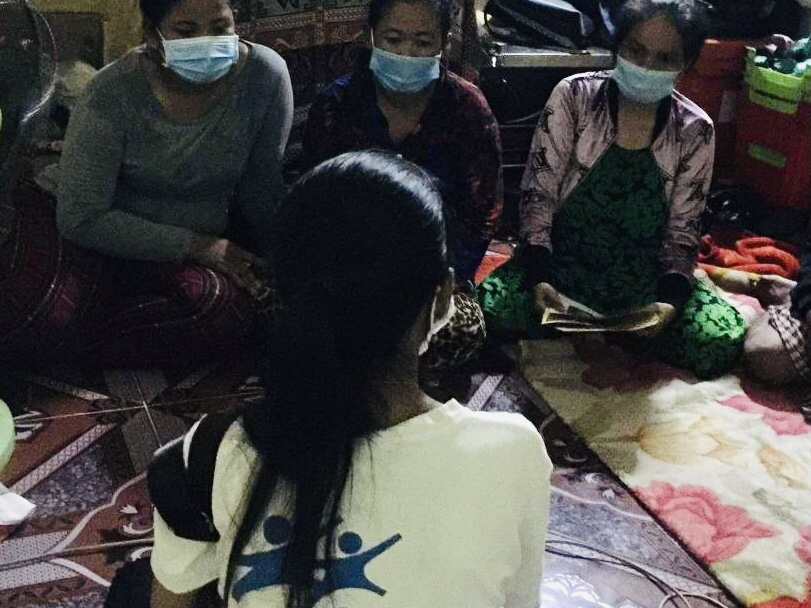 Reintegration & Rehabilitation
During September, the hotline team was referred to four new cases involving sex workers from the Department of Social Affairs, Veterans and Youth Rehabilitation (DoSAVY). Two of these have already been safely reunited with their families in Pursat and Kampong Thom. The other two cases are in the process of finding a temporary safe home with the help of Mith Samlanh's outreach zones and reintegration team.
In what is some good news during a time of uncertainty for many, the past three months have seen 23 former sex workers coming off the streets to be reintegrated with their families or into communities with the help of our #EverydayHeroes from Mith Samlanh.
(Support this vital work at friends-international.org/rebuildfutureswithfriends)