A new life for Keo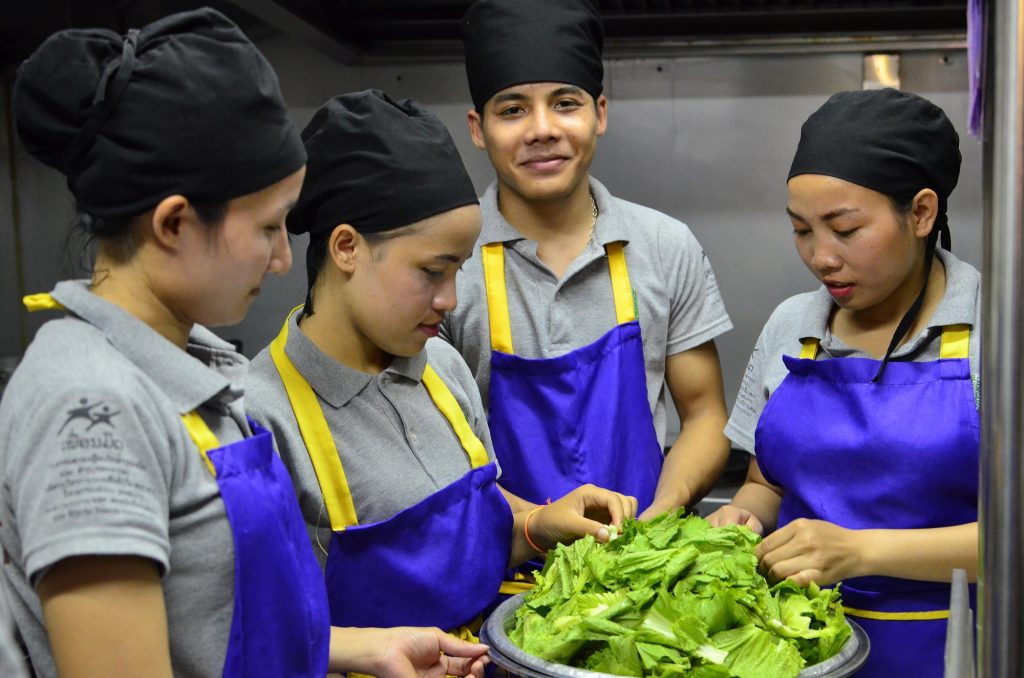 Keo* is originally from a small Hmong community in Luang Prabang province, Laos. He used to live with his parents, his brother and five sisters. His father is growing rice in the land next to their house and is the only breadwinner for the family. With 7 children to feed, Keo's parents have difficulties making ends meet.
Because his parents couldn't support his education, Keo dropped out of school at the age of 14. He started helping his father in the fields as there are not many jobs in such a rural area. But this was still not enough to feed 9 people.
The village chief knew about their situation and visited them with our social worker. We talked with Keo's family about our hospitality vocational training and it immediately caught Keo's interest. He was eager to learn, meet new people and improve his family's living conditions and decided to enroll right after having visited Khaiphaen, our restaurant in Luang Prabang.
Much more than just a training
Keo has now started his training a few weeks ago. He's currently learning service skills: the basics of customer relationship, how to welcome and serve customers, how to set tables, basic hygiene, etc.
He's also following Lao literacy classes – his mother tongue is Hmong, an ethnic local language – as well as English classes to be able to communicate better with foreign customers.
As his family lives an hour away from Luang Prabang, Keo is staying in a group home that he shares with the other students. He gets free accommodation and two free meals per day. All students cook together, share meals and take part in activities in their free time, like a big family.
I love my life in the group home: it's fun to live with the other students, I'm learning a lot from meeting people from different backgrounds, with different cultures and way of life. If I wouldn't have come to Luang Prabang to study, I wouldn't know anything about the world.

For young people like Keo, enrolling in our vocational training means much more than just getting skills. It's also discovering a whole new world, meeting people, understanding different cultures, acquiring a lot of soft skills needed to find a job, gaining self-confidence…
Keo was previously very shy, but has already come out of his shell, is getting confidence and learning fast. No doubt he will be a very good student and will find a great job when he graduates!
For his future, Keo hopes to find a job in a restaurant in Luang Prabang so he can support his family, and eventually even become chef!
I'm very thankful to Friends now because my life will change for the better. Before I was in the dark and Friends has brought light to my life
*Name has been changed to protect identity. Pictures are not including the subject of this piece.