From life on the streets to Head Chef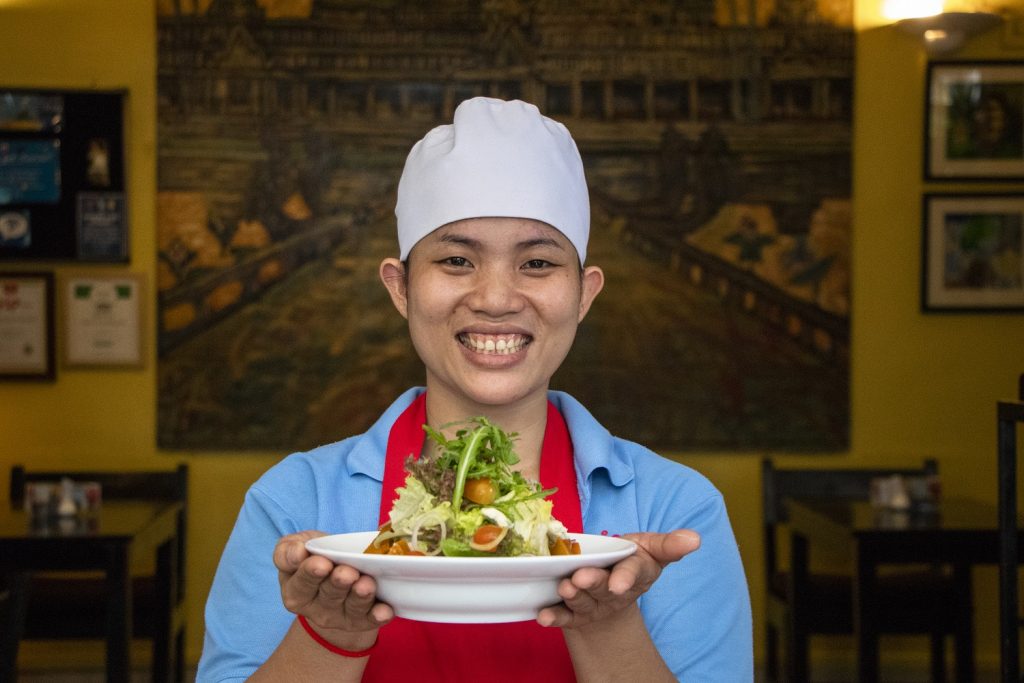 Abandoned by her mother when she was three years old and then abused by her aunt during her teenage years, Saroeun had a rough start in life. At the age of 17, she decided to flee her aunt's house and took a bus to Phnom Penh, where she had never been before.
With no relatives, no place to stay and no job, Saroeun ended up living on the city's streets. Living on the streets of Phnom Penh often means hunger, violence, sickness and abuse.
Luckily for Saroeun, things began to change when she bumped into our #everydayheroes, our team of social workers. They offered her to enroll in one of our vocational training. She had always loved to cook, so she chose the center's culinary training.
Since she had no place to stay, we also provided Saroeun with safe accommodation in a transitional home to live with other students.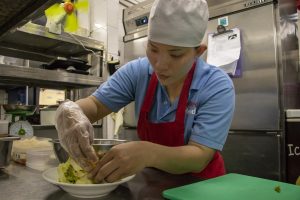 Saroeun studied hard. She made her way through each of the training levels until she graduated –– and even then, she didn't stop! Because of her talent, Saroeun was promoted to Cooking Teacher at Friends the Restaurant, then to Sous Chef… and finally to Head Chef!
"I am very grateful for the position I am in now; I cook delicious creative dishes for customers and help younger generations, who feel they have nothing to hold onto, find their path."
Saroeun's amazing story doesn't end there! While she was still in the training program, Saroeun met another Mith Samlanh student who was studying to be a mechanic. They married six years ago and now have a four-year-old son!
Saroeun's story is one of the most amazing one at Friends! You can make more of these stories > Empower young people like Saroeun!