'Got Milkshakes?'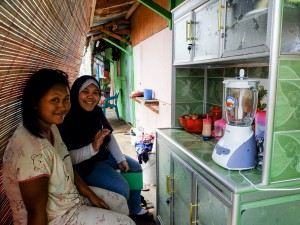 From Indonesian Country Program Director Ghislain Morard, a story of how our #everydayheroes there are helping families to build better futures.
'We first met Ibu Ani* about eight months ago when she was begging with her baby boy Roni under a flyover, at a busy road intersection in central Jakarta. We started discussing with her regularly and she finally invited us to visit her house. Ibu Ani has been living for more than 20 years with her family in a large community located along one of the many railways that run through the giant city. Like most of the hundreds of families living there they see little opportunities other than begging or scavenging and their hopes of giving their children better futures are low.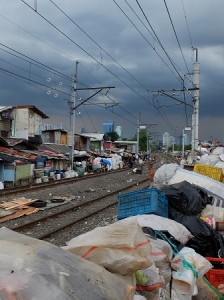 During a recent discussion with Ibu Ani and her older daughter Surti (herself a mother of 2) they told us about their dream of running a business to better support their children. Immediately we started working with them on a business plan: it only took a week before we supported them to purchase the equipment they would need to prepare and sell popular milkshakes (topped with chocolate chips and cheese in typical Indonesian sweet and salty combination!)
We came back to visit a week later: the tasty drinks were selling very well despite the rainy season that is currently hitting Jakarta. Already they are making more income than they used to from begging: little Roni and his siblings are now playing safely at home while Surti and Ibu Ani are taking turns running the business. More encouraging even, they have already re-invested some of their profits to expand their business and are now also selling simple meals like fried eggs.
This simple yet fast-developing business is directly protecting and supporting 6 children, and we already hear that some other families in the community find the concept very interesting: hopefully this is only the first of a series!
* all names in these story have been changed to protect the privacy of the people involved.