Focusing on Food for a Better Future
The story of our young chef starts when he met one of our #everydayheroes (Mith Samlanh Staff) at a pagoda in 2004. Young as he was, he knew one thing, he loved food and would love to learn how to make good food for others. The staff talked to him about the cooking program at the Mith Samlanh Vocational Training Center and it did not take long for Sopheaktra to decide that he wanted to join the program. 
He was already in his 20s when he started in the cooking program, and it was challenging to deal with all sorts of young people. He just wanted to focus and learn as much as he could. Eventually, he got to know more about his peers and made friends. While he got to know more about his friends, his knowledge of food and cooking grew and grew.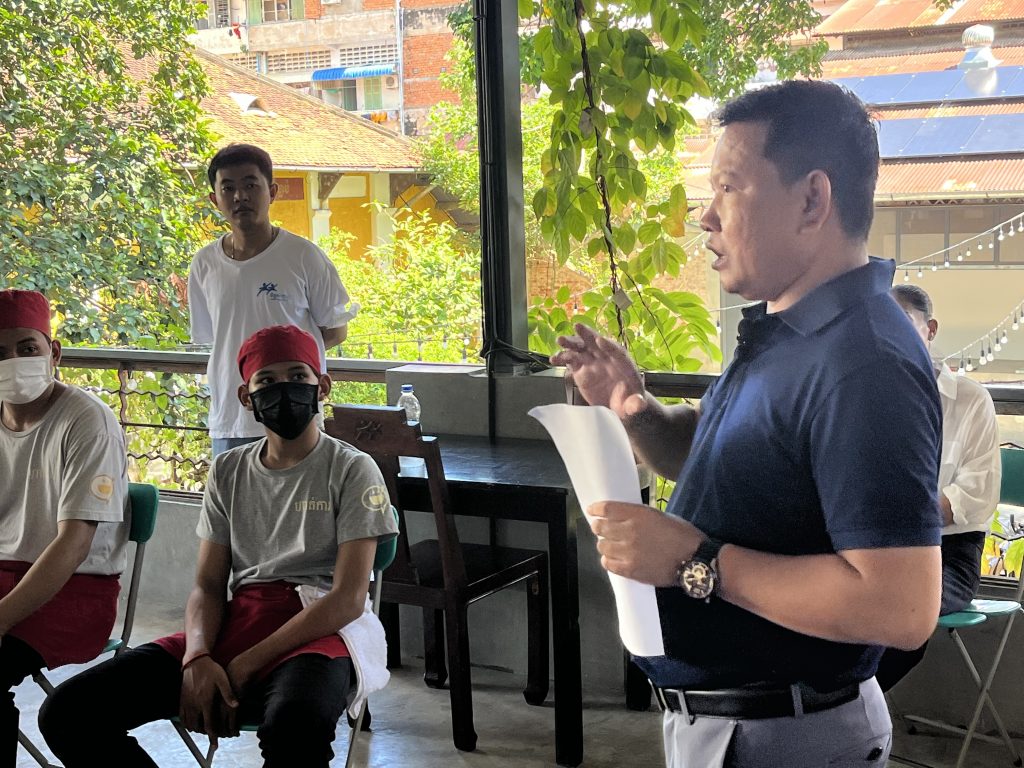 In two years' time, Sopheaktra's hard work and dedication to food and cooking paid off. He graduated from the cooking program and through support from the Futures project landed a job in the Himawari Hotel as a cook helper. There, he learned more about food and the fast-paced workplace that is the hotel industry's kitchen. He learned how to adapt through late working hours, challenges in the workplace and in dealing with his colleagues. After two years, he decided he was ready to take on another challenge.
The next challenge proved to be difficult as Sopheaktra accelerated from cook helper to head chef. The management at Cara Hotel saw his potential and hired him for the position. Even if it was a big jump from his previous position, Sopheaktra accepted the challenge and became head chef. Being head chef threw one hurdle after another Sopheaktra's way. He knew how to cook good food, but now to manage a team and the kitchen as the head chef? That was another story.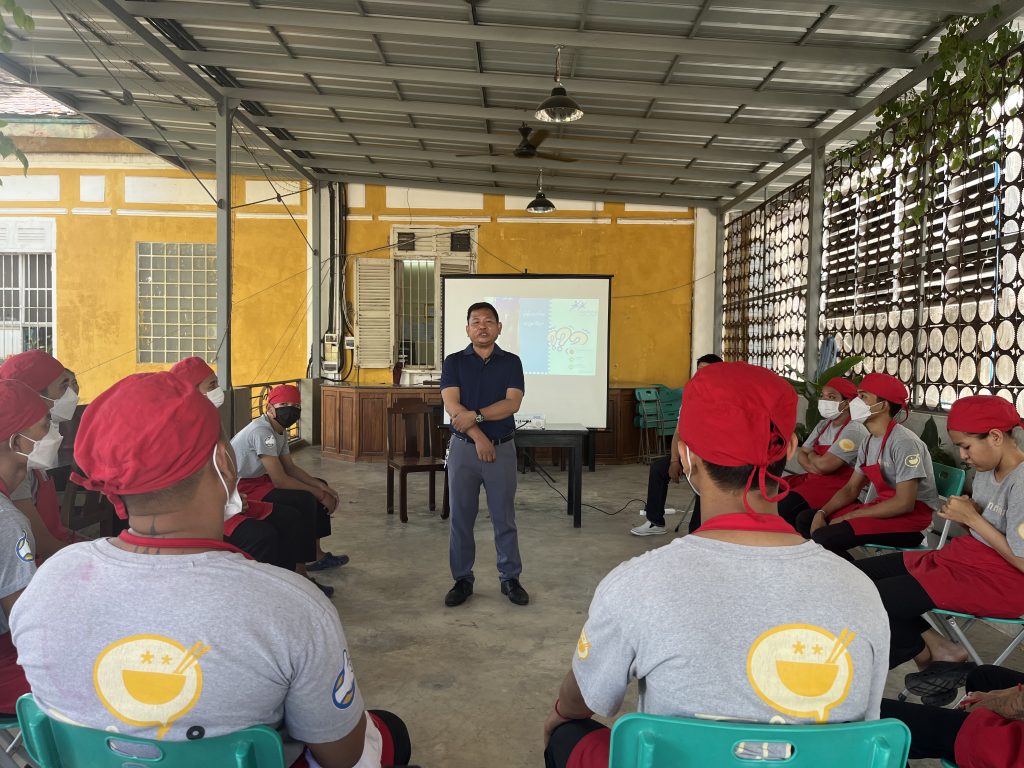 There were a lot of skills which he lacked but he pressed on and with the guidance of the general manager there, he thrived and was able to function well in his role. He dedicated his time in learning how to get better at his new role and in studying how to cook new cuisines such as Korean and Japanese food.
His big break was when he landed a scholarship to go to Australia with 9 of his peers. There he learned more about food and cooking and while most of his colleagues were sightseeing, he kept his head down and focused on refining his skills and performing well.
His company took notice, so when the time came for them to open a new restaurant branch, he was selected for the head chef position in 2012.
Chef Sopheaktra applied himself into his new role and continued to do so in every new venture he embarked on. His focus, his dedication and his love for food is his winning combination to achieve the success he has today.
Currently, he is the head chef for K Ground Malls, managing twenty-four (24) staff members.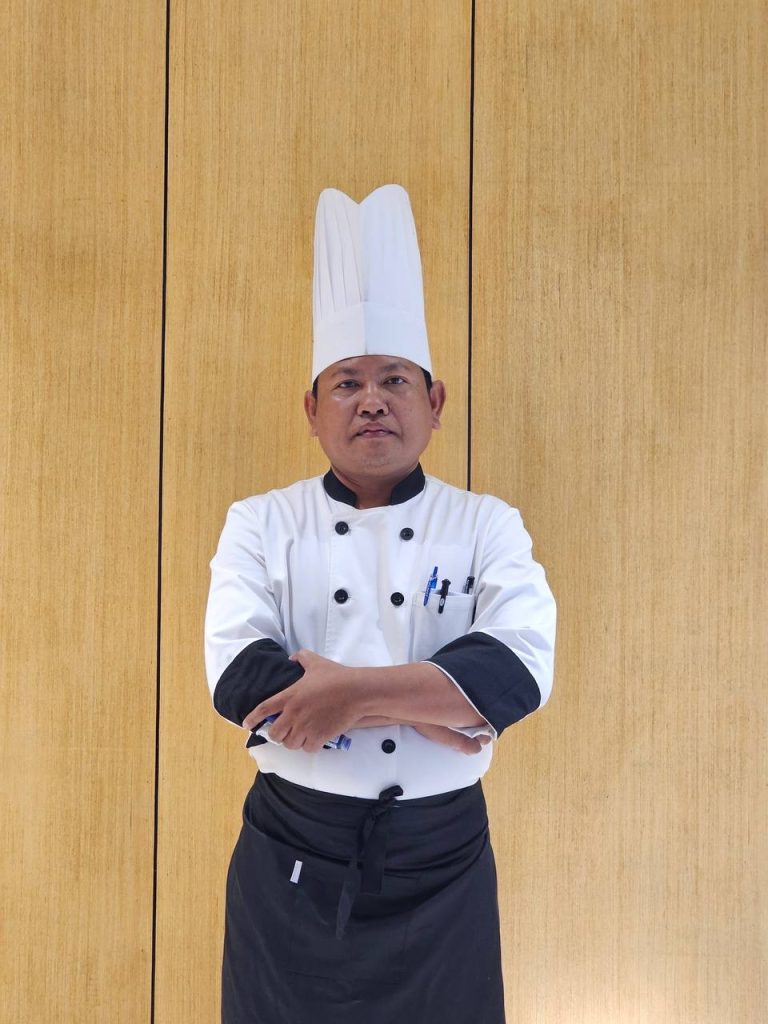 When asked what is his message for the new batch of students for Mith Samlanh's cooking program, he said, "Try to learn as much as you can and take your training/learning seriously, based on what you want to achieve in life."
To support the work of our #everydayheroes, Futures Phnom Penh, Mith Samlanh and Friends-International visit www.friends-international.org/donate