A Bite Ends Alright
Saving lives is a normal every day task for ChildSafe Agent *Phanny. It was normal for her to go into her community in Rongklur Market on the Thai border to check on her neighbors and friends. However, today was different. She found a mum asking for help for her little girl who was hurt. The girl had been bitten by a dog while playing with her friends. Phanny called the ChildSafe hotline to report the situation and she was advised by Peuan Peuan (Friends-International Thailand) staff to bring the girl immediately to the hospital to get an anti-rabies vaccination. After taking the little girl to get vaccinated, she also brought her home safe and sound to her family.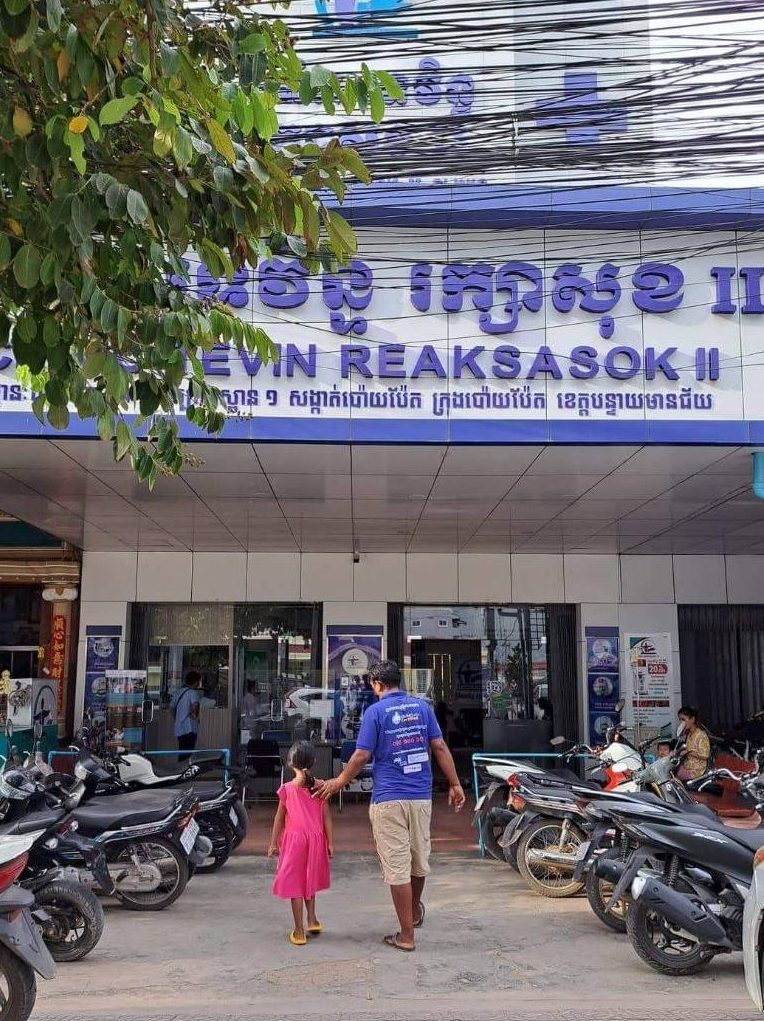 Following up, Peuan Peuan staff visited the little girl's family to find out what kind of situation the family was in. The little girl, *Susu and her 2 other siblings are all in school. Mother and father are in the market, working to provide for their family of six. Her father pushes carts in the market for a living and her mother cleans shoes, but makes little income from this.
After talking with Susu's parents, Peuan Peuan staff decided they would provide assistance – school materials for Susu and her siblings, as well as finding better employment for her mother. They also talked to Susu's parents about child protection and prevention measures to keep all their children safe and sound.
What had begun as a potentially dangerous situation  had resolved into something much better for Susu and her family! 

*Names changed for privacy